Trays and containers
Beautiful and perfectly hygienic.
They have both style and a definite design.
They embody top quality but also… ride the crest of the wave.
This range of articles is designed with bakeries and butcher shops in mind, in order to give a touch of class to showcases and workshops. The quality of the finishes is exceptional (they are hand polished). Available in different designs, shapes and sizes to meet everyday demands of space and look, they are made with the best materials, to ensure absolute cleanliness.
Standard trays

| Code | Ext. dimens. (mm) | H in mm |
| --- | --- | --- |
| 087056 | 290×210 | 15 |
| 087055 | 400×300 | 15 |
| 087054 | 580×210 | 15 |
| 087053 | 730×210 | 15 |
| 087052 | 730×250 | 15 |
| 087051 | 830×270 | 15 |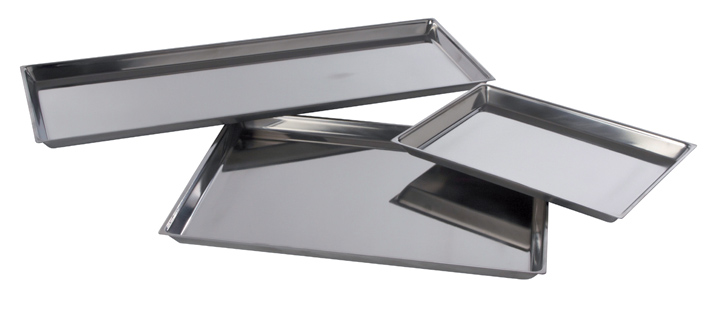 Trays with rounded corners

| Code | Ext. dimens. (mm) | H in mm |
| --- | --- | --- |
| 085053 | 260×230 | 20 |
| 085052 | 340×210 | 20 |
| 085051 | 450×250 | 24 |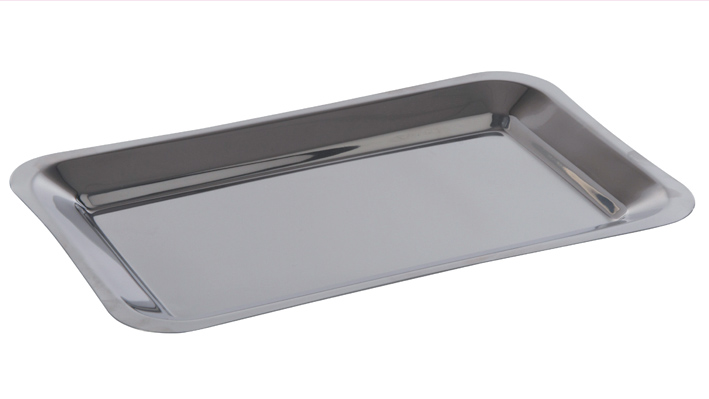 Trays with rounded corners

| Code | Ext. dimens. (mm) | H in mm |
| --- | --- | --- |
| 087057 | 300×210 | 10 |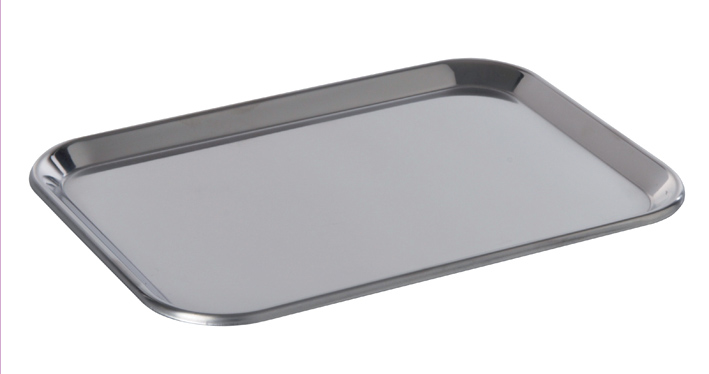 Container 450x190x35

| Code | Ext. dimens. (mm) | H in mm |
| --- | --- | --- |
| 086051 | 450x190x35 | 35 |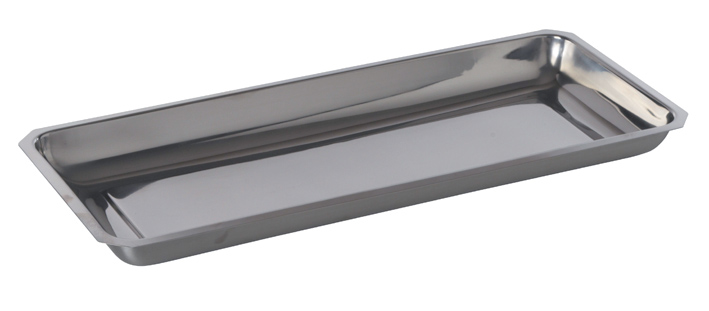 Containers for supermarkets and trolleys

| Code | Ext. dimens. (mm) | H in mm |
| --- | --- | --- |
| 087056 | 290×210 | 15 |
| 087055 | 400×300 | 15 |
| 087054 | 580×210 | 15 |
| 087053 | 730×210 | 15 |
| 087052 | 730×250 | 15 |
| 087051 | 830×270 | 15 |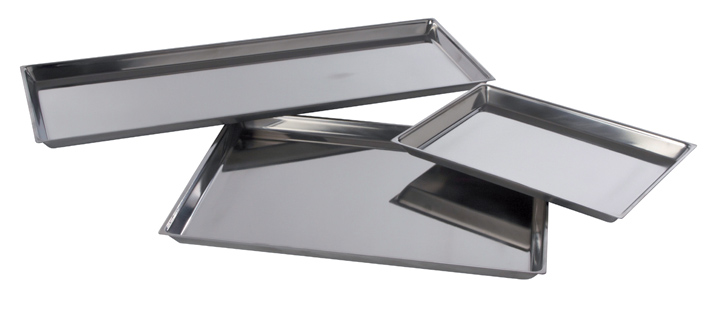 Standard container

| Code | Ext. dimens. (mm) | H in mm |
| --- | --- | --- |
| 090053 | 610x405x35 | 35 |
| 090052 | 610x405x55 | 55 |
| 090051 | 610x405x75 | 75 |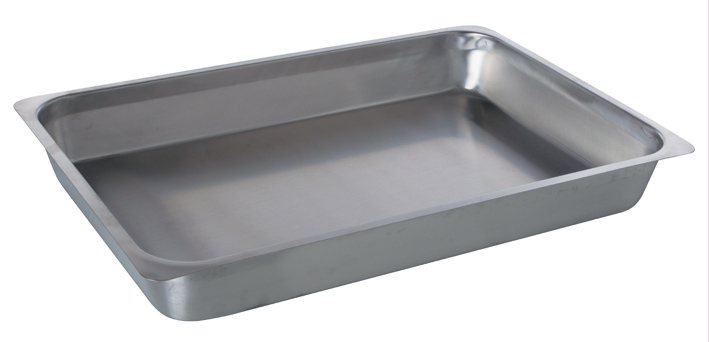 Grids for standard containers

| Code | Ext. dimens. (mm) | Per contenitore |
| --- | --- | --- |
| 089056 | 200×175 | 244x216x55 |
| 089055 | 270×180 | 320x230x55 |
| 089054 | 296×186 | 350x240x55 |
| 089053 | 360×260 | 410x310x55/75 |
| 089052 | 445×300 | 500x350x55/75 |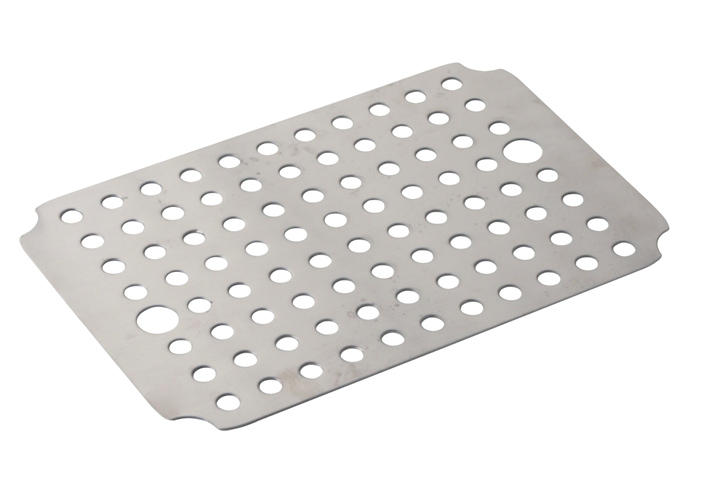 Container 244x230x42

| Code | Ext. dimens. (mm) | H in mm |
| --- | --- | --- |
| 092053 | 260x230x42 | 42 |