Ice cream basins
The spoon carves soft icy slopes
in the best steel hygiene…
Brrrr… that good!
Ice cream containers
Made of stainless steel Aisi304 (18/10) and polycarbonate, together they form a complete, diverse line with a variety of measures and capacities, satisfying all kinds of requests and standards. Ideal for preserving and showcasing ice cream in gelato parlours and pastry shops. The rounded edges facilitate ease of handling, while the tight but smooth radius increases capacity and makes them easy to clean. They are supplemented with accessories, like spatulas with coloured handles and elegant, perfectly transparent polycarbonate lids, devised to preserve and showcase the product nicely at the same time.
Ice cream containers

Code
N.
Code
Description
Color
Lenght
(mm)
Width
(mm)
Height
(mm)
Capacity
(l)
Weight
(g)
Material
Extra
Max Load
Q.tà vendita
Qty Master
Carton
H. box
W. box
L. box
CN Codes
(Intrastat)
Barcode
8653
40.10.10.2120.0802
G2180
Icecream container 210x200x80
STEEL
210
200
80
0.00
470
Aisi304 SST
0.00
1.00
0
0.00
0.00
0.00
73239300
8054615822887
8654
40.10.10.2120.1204
G2112
Icecream container 210X200X120
STEEL
210
200
120
0.00
540
Aisi304 SST
0.00
1.00
0
0.00
0.00
0.00
73239300
8054615822894
8655
40.10.10.2120.1504
G2115
Icecream container 210X200X150
STEEL
210
200
150
0.00
600
Aisi304 SST
0.00
1.00
0
0.00
0.00
0.00
73239300
8054615822900
8656
40.10.10.2120.1705
G2117
Icecream container 210X200X170
STEEL
210
200
170
0.00
640
Aisi304 SST
0.00
1.00
0
0.00
0.00
0.00
73239300
8054615822917
8657
40.10.10.2120.2006
G2120
Icecream container 210X200X200
STEEL
210
200
200
0.00
700
Aisi304 SST
0.00
1.00
0
0.00
0.00
0.00
73239300
8054615822924
8658
40.10.10.2616.1203
G2612
Icecream container 260x165x120
STEEL
260
165
120
0.00
500
Aisi304 SST
0.00
1.00
32
54.00
35.00
30.00
73239300
8054615822931
8659
40.10.10.2616.1504
G2615
Icecream container 260x165x150
STEEL
260
165
150
0.00
600
Aisi304 SST
0.00
1.00
26
54.00
35.00
30.00
73239300
8054615822948
8660
40.10.10.2616.1704
G2617
Icecream container 260x165x170
STEEL
260
165
170
0.00
690
Aisi304 SST
0.00
1.00
20
54.00
35.00
30.00
73239300
8054615822955
8661
40.10.10.3316.0805
G3308
Icecream container 330x165x80
STEEL
330
165
80
0.00
600
Aisi304 SST
0.00
1.00
30
54.00
35.00
40.00
73239300
8054615822962
8662
40.10.10.3316.1205
G3312
Icecream container 330x165x120
STEEL
330
165
120
0.00
700
Aisi304 SST
0.00
1.00
20
54.00
35.00
40.00
73239300
8054615822979
8663
40.10.10.3316.1506
G3315
Icecream container 330x165x150
STEEL
330
165
150
0.00
800
Aisi304 SST
0.00
1.00
15
54.00
35.00
40.00
73239300
8054615822986
8664
40.10.10.3316.1707
G3317
Icecream container 330x165x170
STEEL
330
165
170
0.00
900
Aisi304 SST
0.00
1.00
12
54.00
35.00
40.00
73239300
8054615822993
8665
40.10.10.3316.1808
G3318
Icecream container 330x165x180
STEEL
330
165
180
0.00
990
Aisi304 SST
0.00
1.00
9
54.00
35.00
40.00
73239300
8054615823006
8666
40.10.10.3316.2009
G3320
Icecream container 330x165x200
STEEL
330
165
200
0.00
1100
Aisi304 SST
0.00
1.00
8
54.00
35.00
40.00
73239300
8054615823013
8667
40.10.10.3325.0805
G3308A
Icecream container 330x250x80
STEEL
330
250
80
0.00
1030
Aisi304 SST
0.00
1.00
30
54.00
35.00
40.00
73239300
8054615823082
8668
40.10.10.3325.1208
G3312A
Icecream container 330x250x120
STEEL
330
250
120
0.00
1100
Aisi304 SST
0.00
1.00
20
54.00
35.00
40.00
73239300
8054615823099
8669
40.10.10.3325.1510
G3315A
Icecream container 330x250x150
STEEL
330
250
150
0.00
1125
Aisi304 SST
0.00
1.00
16
54.00
35.00
40.00
73239300
8054615823105
8670
40.10.10.3325.1812
G3318A
Icecream container 330x250x180
STEEL
330
250
180
0.00
1340
Aisi304 SST
0.00
1.00
12
54.00
35.00
40.00
73239300
8054615823112
8671
40.10.10.3325.2014
G3320A
Icecream container 330x250x200
STEEL
330
250
200
0.00
1415
Aisi304 SST
0.00
1.00
8
54.00
35.00
40.00
73239300
8054615823129
8672
40.10.10.3616.0803
G3608
Icecream container 360x165x80
STEEL
360
165
80
0.00
515
Aisi304 SST
0.00
1.00
30
54.00
35.00
40.00
73239300
8054615823020
8673
40.10.10.3616.1205
G3612
Icecream container 360x165x120
STEEL
360
165
120
0.00
636
Aisi304 SST
0.00
1.00
20
54.00
35.00
40.00
73239300
8054615823037
8674
40.10.10.3616.1507
G3615
Icecream container 360x165x150
STEEL
360
165
150
0.00
820
Aisi304 SST
0.00
1.00
15
54.00
35.00
40.00
73239300
8054615823044
8675
40.10.10.3616.1708
G3617
Icecream container 360x165x170
STEEL
360
165
170
0.00
900
Aisi304 SST
0.00
1.00
12
54.00
35.00
40.00
73239300
8054615823051
8676
40.10.10.3616.1808
G3618
Icecream container 360x165x180
STEEL
360
165
180
0.00
950
Aisi304 SST
0.00
1.00
10
54.00
35.00
40.00
73239300
8054615823068
8677
40.10.10.3625.0805
G3608A
Icecream container 360x250x80
STEEL
360
250
80
0.00
726
Aisi304 SST
0.00
1.00
25
54.00
35.00
40.00
73239300
8054615820241
8678
40.10.10.3625.1006
G3610A
Icecream container 360x250x100
STEEL
360
250
100
0.00
1100
Aisi304 SST
0.00
1.00
20
54.00
35.00
40.00
73239300
8054615823136
8679
40.10.10.3625.1208
G3612A
Icecream container 360x250x120
STEEL
360
250
120
0.00
1160
Aisi304 SST
0.00
1.00
6
54.00
35.00
40.00
73239300
8054615823143
8680
40.10.10.3625.1510
G3615A
Icecream container 360x250x150
STEEL
360
250
150
0.00
1230
Aisi304 SST
0.00
1.00
20
54.00
35.00
40.00
73239300
8054615823150
8681
40.10.10.3625.1812
G3618A
Icecream container 360x250x180
STEEL
360
250
180
0.00
1345
Aisi304 SST
0.00
1.00
15
54.00
35.00
40.00
73239300
8054615823167
8682
40.10.10.4220.1509
G4215
Icecream container 420x200x150
STEEL
420
200
150
0.00
1210
Aisi304 SST
0.00
1.00
14
54.00
63.00
45.00
73239300
8054615823174
8683
40.10.10.4220.1710
G4217
Icecream container 420x200x170
STEEL
420
200
170
0.00
1400
Aisi304 SST
0.00
1.00
12
54.00
63.00
45.00
73239300
8054615823181
8684
40.10.10.4220.2013
G4220
Icecream container 420x200x200
STEEL
420
200
200
0.00
1750
Aisi304 SST
0.00
1.00
10
54.00
63.00
45.00
73239300
8054615823198
8685
40.10.10.4220.2518
G4225
Icecream container 420x200x250
STEEL
420
200
250
0.00
2100
Aisi304 SST
0.00
1.00
8
54.00
63.00
45.00
73239300
8054615823204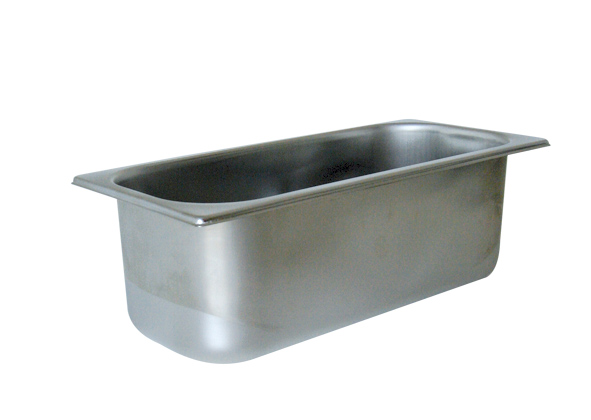 Container for ice cream scoops

Code
N.
Code
Description
Color
Lenght
(mm)
Width
(mm)
Height
(mm)
Capacity
(l)
Weight
(g)
Material
Extra
Max Load
Q.tà vendita
Qty Master
Carton
H. box
W. box
L. box
CN Codes
(Intrastat)
Barcode
8686
40.10.60.2711.1200
GLAV
Container for icecream spatulas 270x110x120
STEEL
270
110
120
0.00
780
Aisi304 SST
0.00
1.00
25
54.00
35.00
40.00
73239300
8054615823211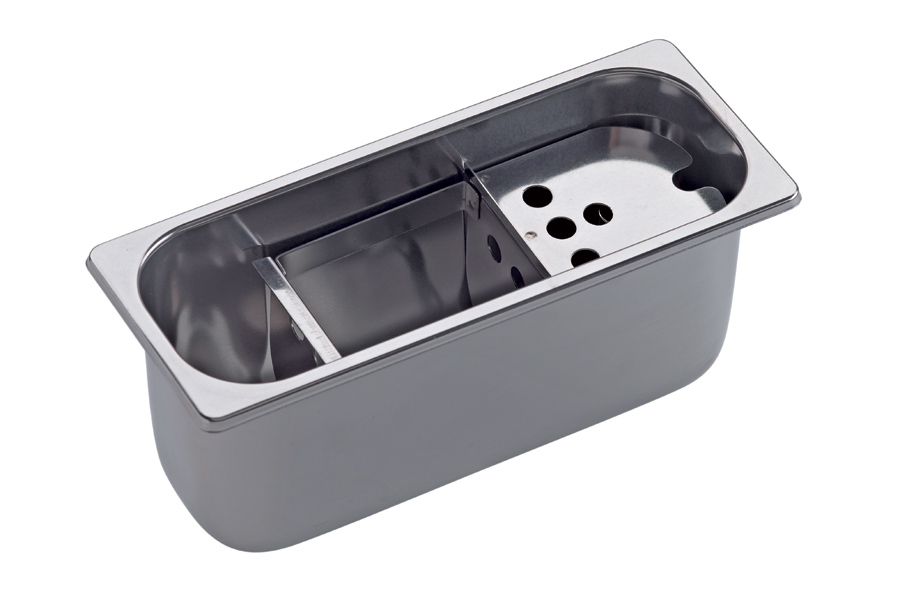 Round ice cream pan

Code
N.
Code
Description
Color
Lenght
(mm)
Width
(mm)
Height
(mm)
Capacity
(l)
Weight
(g)
Material
Extra
Max Load
Q.tà vendita
Qty Master
Carton
H. box
W. box
L. box
CN Codes
(Intrastat)
Barcode
8652
40.10.10.2000.2507
G2025
Round icecream container 200x250
STEEL
200
200
250
0.00
1000
Aisi304 SST
0.00
1.00
0
0.00
0.00
0.00
73239300
8054615823228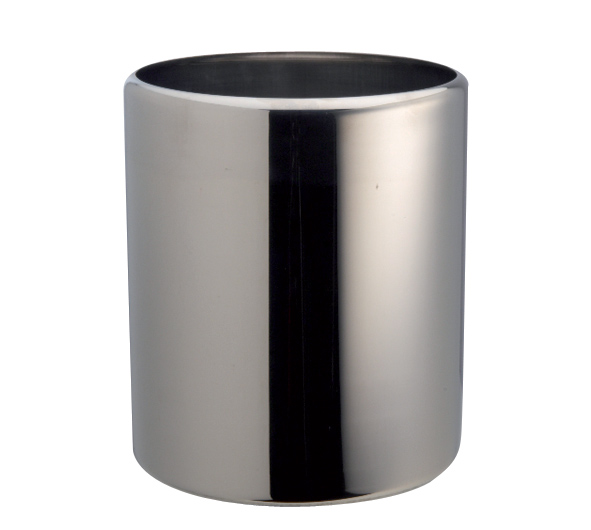 Ice cream spatula with san-kostil handle

Code
N.
Code
Description
Color
Lenght
(mm)
Width
(mm)
Height
(mm)
Capacity
(l)
Weight
(g)
Material
Extra
Max Load
Q.tà vendita
Qty Master
Carton
H. box
W. box
L. box
CN Codes
(Intrastat)
Barcode
8692
40.60.31.0020.0000
SPA26TR
Icecream spatula 26,5 with transparent SAN handle
STEEL + TRANSPARENT
265
63
17
0.00
92
Aisi304 SST + SAN
0.00
1.00
150
30.00
40.00
30.00
73239300
8054615823273
8693
40.60.31.0021.0000
SPA26AR
Icecream spatula 26,5 with SAN orange handle
STEEL + TRANSPARENT ORANGE
265
63
17
0.00
92
Aisi304 SST + SAN
0.00
1.00
150
30.00
40.00
30.00
73239300
8054615823297
8694
40.60.31.0022.0000
SPA26RO
Icecream spatula 26,5 with SAN red handle
STEEL + TRANSPARENT RED
265
63
17
0.00
92
Aisi304 SST + SAN
0.00
1.00
150
30.00
40.00
30.00
73239300
8054615823280
8695
40.60.31.0023.0000
SPA26BL
Icecream spatula 26,5 with SAN blue handle
STEEL + TRANSPARENT BLUE
265
63
17
0.00
92
Aisi304 SST + SAN
0.00
1.00
150
30.00
40.00
30.00
73239300
8054615823303
8696
40.60.31.0036.0000
SPA26VE
Icecream spatula 26,5 with SAN green handle
STEEL + TRANSPARENT GREEN
265
63
17
0.00
92
Aisi304 SST + SAN
0.00
1.00
150
30.00
40.00
30.00
73239300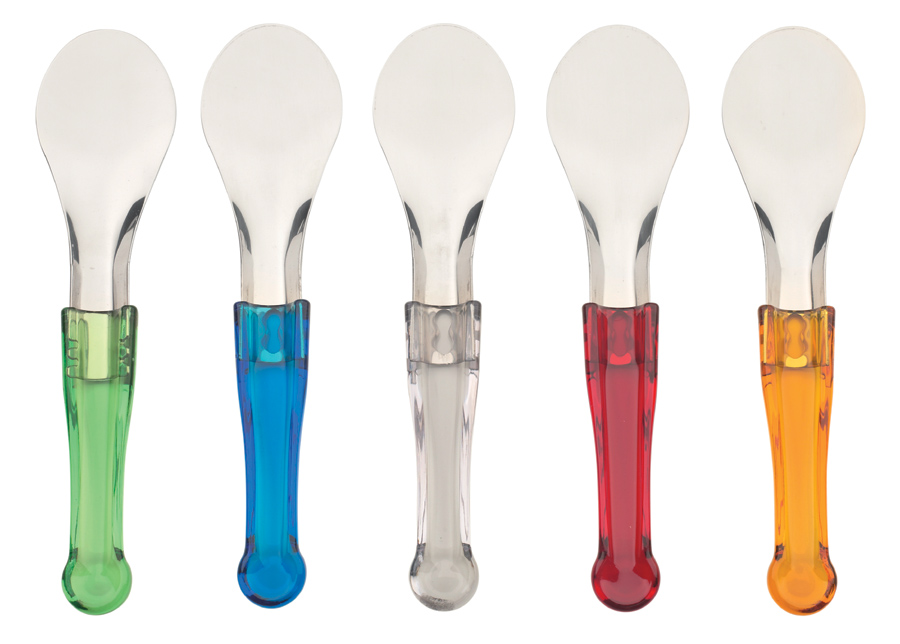 Plastic lids for ice cream containers

Code
N.
Code
Description
Color
Lenght
(mm)
Width
(mm)
Height
(mm)
Capacity
(l)
Weight
(g)
Material
Extra
Max Load
Q.tà vendita
Qty Master
Carton
H. box
W. box
L. box
CN Codes
(Intrastat)
Barcode
8697
40.62.20.2120.0000
GC2120
Plastic lid for icecream container 210x200
TRANSPARENT
210
200
18
0.00
155
PMMA
0.00
1.00
0
0.00
0.00
0.00
39249000
8054615823235
8698
40.62.20.2616.0000
GC26516
Plastic lid for icecream container 260x165
TRANSPARENT
260
165
18
0.00
159
PMMA
0.00
1.00
0
0.00
0.00
0.00
39249000
8054615823242
8699
40.62.20.3316.0000
GC33165
Plastic lid for icecream container 330x165
TRANSPARENT
330
165
18
0.00
183
PMMA
0.00
1.00
0
0.00
0.00
0.00
39249000
8054615823259
Polycarbonate ice cream lids and containers
–
Polycarbonate ice cream containers

Code
N.
Code
Description
Color
Lenght
(mm)
Width
(mm)
Height
(mm)
Capacity
(l)
Weight
(g)
Material
Extra
Max Load
Q.tà vendita
Qty Master
Carton
H. box
W. box
L. box
CN Codes
(Intrastat)
Barcode
8687
40.40.10.3616.1205
PG3612
PC icecream container 360x165x120
TRANSPARENT
360
165
120
0.00
335
Polycarbonate
0.00
1.00
20
54.00
35.00
40.00
39249000
8054615826892
8688
40.40.10.3625.0805
PG3608A
PC icecream container 360x250x80h
TRANSPARENT
360
250
80
0.00
540
Polycarbonate
0.00
1.00
25
54.00
35.00
40.00
39249000
8054615826922
8689
40.40.10.3625.1208
PG3612A
PC icecream container 360x250x120
TRANSPARENT
360
250
120
0.00
609
Polycarbonate
0.00
1.00
15
54.00
35.00
40.00
39249000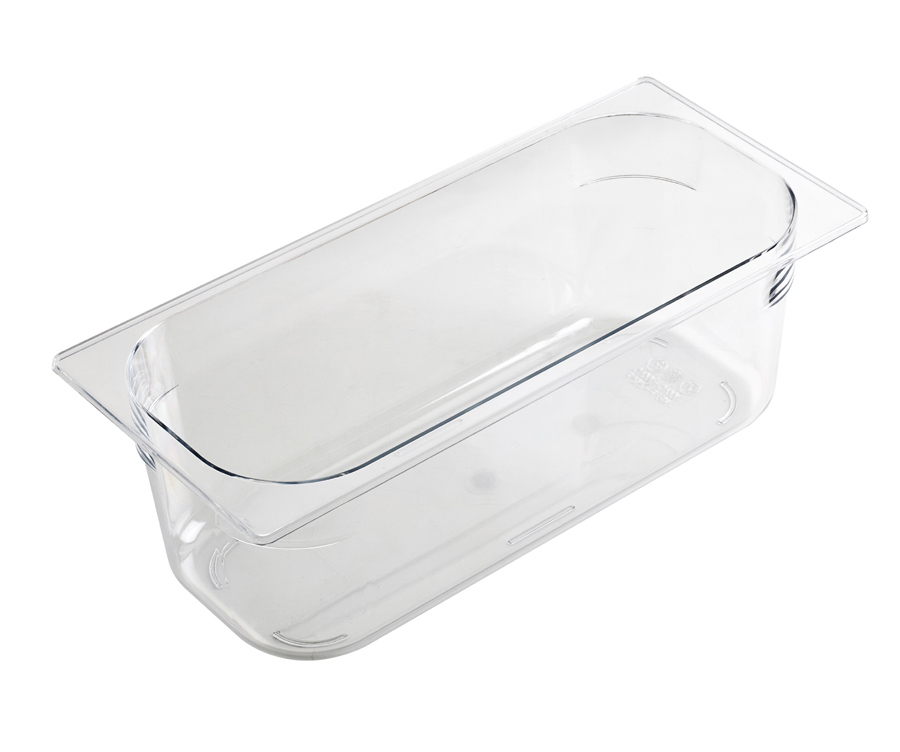 Flat polycarbonate ice cream lid

Code
N.
Code
Description
Color
Lenght
(mm)
Width
(mm)
Height
(mm)
Capacity
(l)
Weight
(g)
Material
Extra
Max Load
Q.tà vendita
Qty Master
Carton
H. box
W. box
L. box
CN Codes
(Intrastat)
Barcode
8690
40.40.20.3616.0000
GC36165PT
Flat PC icecream lid 360x165
TRANSPARENT
360
165
18
0.00
183
Polycarbonate
0.00
1.00
0
0.00
0.00
0.00
39249000
8054615826946
8700
40.40.20.3616.0001
GC36165B
PC curved icecream lid 360x165
TRANSPARENT
360
165
76
0.00
244
Polycarbonate
0.00
1.00
0
0.00
0.00
0.00
39249000
8054615826977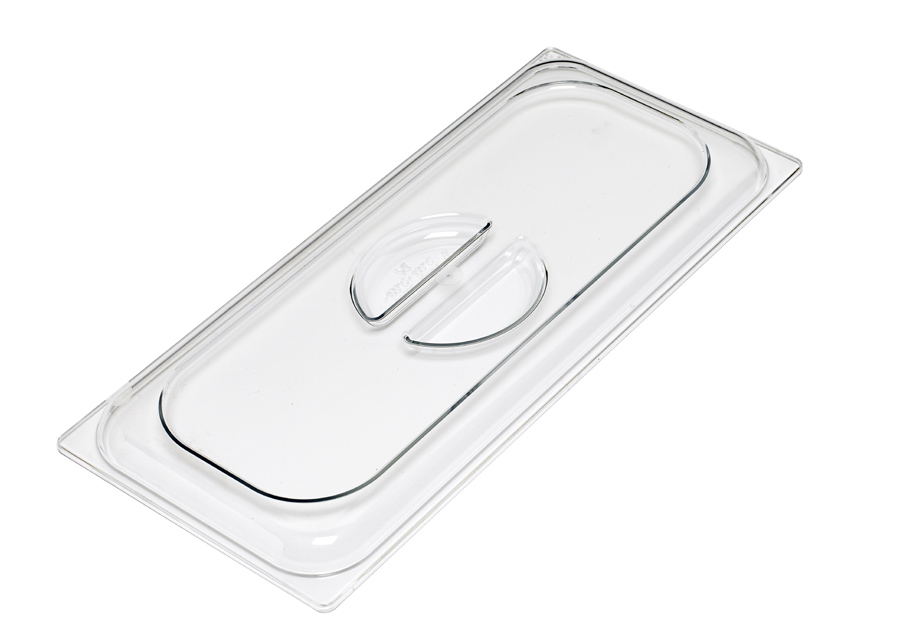 Curved polycarbonate ice cream lid

Code
N.
Code
Description
Color
Lenght
(mm)
Width
(mm)
Height
(mm)
Capacity
(l)
Weight
(g)
Material
Extra
Max Load
Q.tà vendita
Qty Master
Carton
H. box
W. box
L. box
CN Codes
(Intrastat)
Barcode
8691
40.40.20.3625.0000
GC3625B
PC curved icecream lid 360x250
TRANSPARENT
360
250
76
0.00
318
Polycarbonate
0.00
1.00
0
0.00
0.00
0.00
39249000
8054615826984
8700
40.40.20.3616.0001
GC36165B
PC curved icecream lid 360x165
TRANSPARENT
360
165
76
0.00
244
Polycarbonate
0.00
1.00
0
0.00
0.00
0.00
39249000
8054615826977