Hooks
From the heights of excellence… they ensure your products.
All sort of models that carry any weight and that meet all requirements of absolute hygiene.
Hooks of great quality… to go up a level.
Hooks and accessories for butcher shops
Inox Macel's origins and production history start here. The hooks are available in many forms and variants and they can be made to customer's design. Available in Aisi420 or 304 on request, they don't fear high loads and the aggressive elements typical of meat processing. Easy to handle thanks to the smooth surface and high thickness, they can be made with our without pointy ends according to desired use and better safety. The line is completed with the typical accessories needed in every butcher shop: from hacksaws to meat pounders, from skewers to pincers.
Code
N.
Code
Description
Color
Lenght
(mm)
Width
(mm)
Height
(mm)
Capacity
(l)
Weight
(g)
Material
Extra
Max Load
Q.tà vendita
Qty Master
Carton
H. box
W. box
L. box
CN Codes
(Intrastat)
Barcode
8845
10.13.10.0100.0603
010001
Two pointy ends fixed hook 60x3
STEEL
60
0
0
0.00
8
Aisi430
25.00
10.00
10
9.70
4.50
5.00
82149000
8054615823549
8846
10.13.10.0100.0803
010002
Two pointy ends fixed hook 80x3
STEEL
80
0
0
0.00
10
Aisi430
25.00
10.00
10
9.70
4.50
5.00
82149000
8054615823860
8847
10.13.10.0100.0804
010003
Two pointy ends fixed hook 80x4
STEEL
80
0
0
0.00
16
Aisi430
40.00
10.00
10
9.70
4.50
5.00
82149000
8054615823877
8848
10.13.10.0100.1004
010004
Two pointy ends fixed hook 100x4
STEEL
100
0
0
0.00
20
Aisi430
40.00
10.00
10
11.70
4.50
5.00
82149000
8054615823884
8849
10.13.10.0100.1005
010005
Two pointy ends fixed hook 100x5
STEEL
100
0
0
0.00
30
Aisi430
50.00
10.00
10
0.00
0.00
0.00
82149000
8054615823891
8850
10.13.10.0100.1205
010006
Two pointy ends fixed hook 120x5
STEEL
120
0
0
0.00
36
Aisi430
50.00
10.00
10
14.00
5.00
6.30
82149000
8054615823907
8851
10.13.10.0100.1405
010007
Two pointy ends fixed hook 140x5
STEEL
140
0
0
0.00
42
Aisi430
50.00
10.00
10
15.10
5.00
6.70
82149000
8054615823914
8852
10.13.10.0100.1406
010008
Two pointy ends fixed hook 140x6
STEEL
140
0
0
0.00
56
Aisi430
70.00
10.00
10
15.10
5.00
6.70
82149000
8054615823921
8853
10.13.10.0100.1606
010009
Two pointy ends fixed hook 160x6
STEEL
160
0
0
0.00
62
Aisi430
70.00
10.00
10
18.00
7.00
6.50
82149000
8054615823938
8854
10.13.10.0100.1806
010010
Two pointy ends fixed hook 180x6
STEEL
180
0
0
0.00
70
Aisi430
70.00
10.00
10
19.70
7.40
6.00
82149000
8054615823945
8855
10.13.10.0100.1807
010011
Two pointy ends fixed hook 180x7
STEEL
180
0
0
0.00
94
Aisi430
80.00
10.00
10
19.00
8.50
8.00
82149000
8054615823952
8856
10.13.10.0100.1808
010012
Two pointy ends fixed hook 180x8
STEEL
180
0
0
0.00
126
Aisi430
90.00
10.00
10
19.00
8.50
8.00
82149000
8054615823969
8857
10.13.10.0100.2009
010013
Two pointy ends fixed hook 200x9
STEEL
200
0
0
0.00
170
Aisi430
120.00
10.00
10
22.70
9.00
9.00
82149000
8054615823976
8858
10.13.10.0100.2209
010014
Two pointy ends fixed hook 220x9
STEEL
220
0
0
0.00
186
Aisi430
120.00
10.00
10
25.00
9.00
9.00
82149000
8054615823983
8859
10.13.10.0100.2510
010015
Two pointy ends fixed hook 250x10
STEEL
250
0
0
0.00
266
Aisi430
140.00
10.00
0
0.00
0.00
0.00
82149000
8054615823990
8860
10.13.10.0100.3012
010016
Two pointy ends fixed hook 300x12
STEEL
300
0
0
0.00
450
Aisi430
180.00
10.00
0
0.00
0.00
0.00
82149000
8054615824003
8861
10.13.10.0100.4012
010017
Two pointy ends fixed hook 400x12
STEEL
400
0
0
0.00
540
Aisi430
180.00
10.00
0
0.00
0.00
0.00
82149000
8054615824010
8862
10.13.10.0100.5012
010018
Two pointy ends fixed hook 500x12
STEEL
500
0
0
0.00
630
Aisi430
180.00
10.00
0
0.00
0.00
0.00
82149000
8054615824027
8863
10.13.10.0100.7512
010019
Two pointy ends fixed hook 750x12
STEEL
750
0
0
0.00
820
Aisi430
180.00
10.00
0
0.00
0.00
0.00
82149000
8054615824034
8864
10.13.10.0100.1012
010020
Two pointy ends fixed hook 1000x12
STEEL
1000
0
0
0.00
1048
Aisi430
180.00
10.00
10
0.00
0.00
0.00
82149000
8054615824041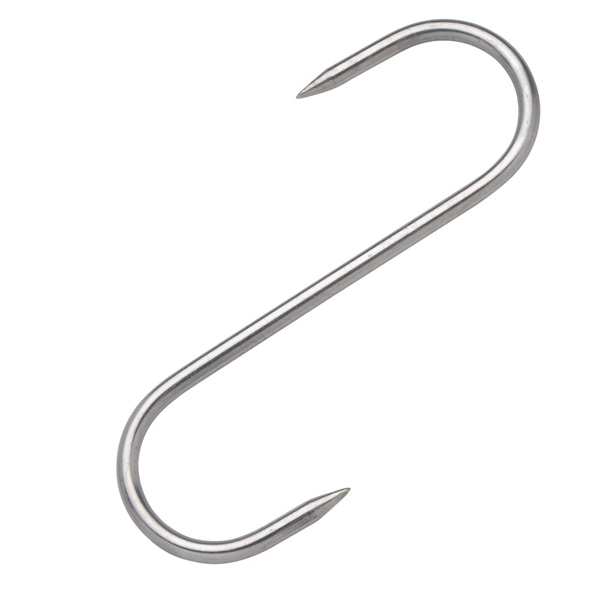 Code
N.
Code
Description
Color
Lenght
(mm)
Width
(mm)
Height
(mm)
Capacity
(l)
Weight
(g)
Material
Extra
Max Load
Q.tà vendita
Qty Master
Carton
H. box
W. box
L. box
CN Codes
(Intrastat)
Barcode
8865
10.13.10.0101.0603
012001
One pointy end fixed hook 60x3
STEEL
60
0
0
0.00
8
Aisi430
25.00
10.00
10
9.70
4.50
5.00
82149000
8054615824058
8866
10.13.10.0101.0803
012002
One pointy end fixed hook 80x3
STEEL
80
0
0
0.00
10
Aisi430
25.00
10.00
10
9.70
4.50
5.00
82149000
8054615824065
8867
10.13.10.0101.0804
012003
One pointy end fixed hook 80x4
STEEL
80
0
0
0.00
16
Aisi430
40.00
10.00
10
9.70
4.50
5.00
82149000
8054615824072
8868
10.13.10.0101.1004
012004
One pointy end fixed hook 100x4
STEEL
100
0
0
0.00
20
Aisi430
40.00
10.00
10
11.70
4.50
5.00
82149000
8054615824089
8869
10.13.10.0101.1005
012005
One pointy end fixed hook 100x5
STEEL
100
0
0
0.00
30
Aisi430
50.00
10.00
10
11.70
4.50
5.00
82149000
8054615824096
8870
10.13.10.0101.1205
012006
One pointy end fixed hook 120x5
STEEL
120
0
0
0.00
36
Aisi430
50.00
10.00
10
14.00
5.00
6.30
82149000
8054615824102
8871
10.13.10.0101.1405
012007
One pointy end fixed hook 140x5
STEEL
140
0
0
0.00
42
Aisi430
50.00
10.00
10
15.10
5.00
6.70
82149000
8054615824119
8872
10.13.10.0101.1406
012008
One pointy end fixed hook 140x6
STEEL
140
0
0
0.00
56
Aisi430
70.00
10.00
10
15.10
5.00
6.70
82149000
8054615824126
8873
10.13.10.0101.1606
012009
One pointy end fixed hook 160x6
STEEL
160
0
0
0.00
62
Aisi430
70.00
10.00
10
18.00
7.00
6.50
82149000
8054615824133
8874
10.13.10.0101.1806
012010
One pointy end fixed hook 180x6
STEEL
180
0
0
0.00
70
Aisi430
70.00
10.00
10
19.70
7.40
6.00
82149000
8054615824140
8875
10.13.10.0101.1807
012011
One pointy end fixed hook 180x7
STEEL
180
0
0
0.00
94
Aisi430
80.00
10.00
10
19.00
8.50
8.00
82149000
8054615824157
8876
10.13.10.0101.1808
012012
One pointy end fixed hook 180x8
STEEL
180
0
0
0.00
126
Aisi430
90.00
10.00
10
19.00
8.50
8.00
82149000
8054615824164
8877
10.13.10.0101.2009
012013
One pointy end fixed hook 200x9
STEEL
200
0
0
0.00
170
Aisi430
120.00
10.00
10
22.70
9.00
9.00
82149000
8054615824171
8878
10.13.10.0101.2209
012014
One pointy end fixed hook 220x9
STEEL
220
0
0
0.00
186
Aisi430
120.00
10.00
10
25.00
9.00
9.00
82149000
8054615824188
8879
10.13.10.0101.2510
012015
One pointy end fixed hook 250x10
STEEL
250
0
0
0.00
266
Aisi430
140.00
10.00
0
0.00
0.00
0.00
82149000
8054615824195
8880
10.13.10.0101.3012
012016
One pointy end fixed hook 300x12
STEEL
300
0
0
0.00
450
Aisi430
180.00
10.00
0
0.00
0.00
0.00
82149000
8054615824201
8881
10.13.10.0101.4012
012017
One pointy end fixed hook 400x12
STEEL
400
0
0
0.00
540
Aisi430
180.00
10.00
0
0.00
0.00
0.00
82149000
8054615824218
8882
10.13.10.0101.5012
012018
One pointy end fixed hook 500x12
STEEL
500
0
0
0.00
630
Aisi430
180.00
10.00
0
0.00
0.00
0.00
82149000
8054615824225
8883
10.13.10.0101.7512
012019
One pointy end fixed hook 750x12
STEEL
750
0
0
0.00
820
Aisi430
180.00
10.00
0
0.00
0.00
0.00
82149000
8054615824232
8884
10.13.10.0101.1012
012020
One pointy end fixed hook 1000x12
STEEL
1000
0
0
0.00
1048
Aisi430
180.00
10.00
0
0.00
0.00
0.00
82149000
8054615824249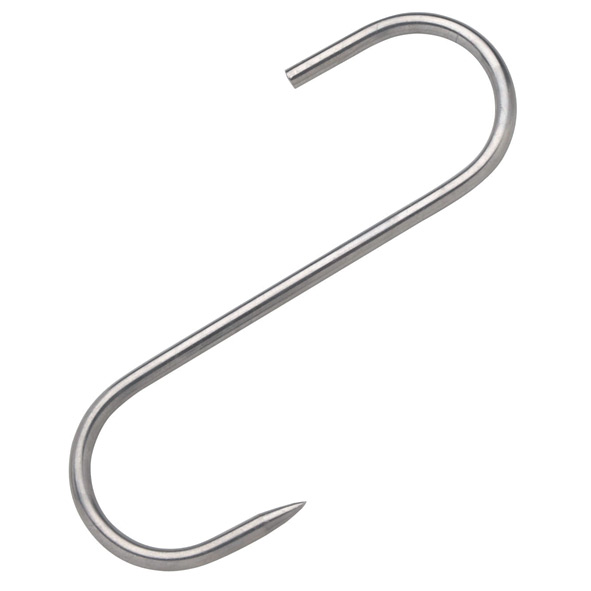 One point hooks with maxi radius
Code
N.
Code
Description
Color
Lenght
(mm)
Width
(mm)
Height
(mm)
Capacity
(l)
Weight
(g)
Material
Extra
Max Load
Q.tà vendita
Qty Master
Carton
H. box
W. box
L. box
CN Codes
(Intrastat)
Barcode
8885
10.13.10.0110.1205
015001
Hook 1P with maxi radius 120x5
STEEL
120
0
0
0.00
38
Aisi430
50.00
10.00
10
14.00
5.00
6.30
82149000
8054615824256
8886
10.13.10.0110.1405
015002
Hook 1P with maxi radius 140x5
STEEL
140
0
0
0.00
47
Aisi430
50.00
10.00
10
15.10
5.00
6.70
82149000
8054615824263
8887
10.13.10.0110.1406
015003
Hook 1P with maxi radius 140x6
STEEL
140
0
0
0.00
68
Aisi430
70.00
10.00
10
15.10
5.00
6.70
82149000
8054615824270
8888
10.13.10.0110.1606
015004
Hook 1P with maxi radius 160x6
STEEL
160
0
0
0.00
70
Aisi430
70.00
10.00
10
18.00
7.00
6.50
82149000
8054615824287
8889
10.13.10.0110.1806
015005
Hook 1P with maxi radius 180x6
STEEL
180
0
0
0.00
75
Aisi430
70.00
10.00
10
19.70
7.40
6.00
82149000
8054615824294
8890
10.13.10.0110.1808
015006
Hook 1P with maxi radius 180x8
STEEL
180
0
0
0.00
98
Aisi430
90.00
10.00
10
19.00
8.50
8.00
82149000
8054615824300
8891
10.13.10.0110.2010
015007
Hook 1P with maxi radius 200x10
STEEL
200
0
0
0.00
228
Aisi430
140.00
10.00
10
22.70
9.00
9.00
82149000
8054615824317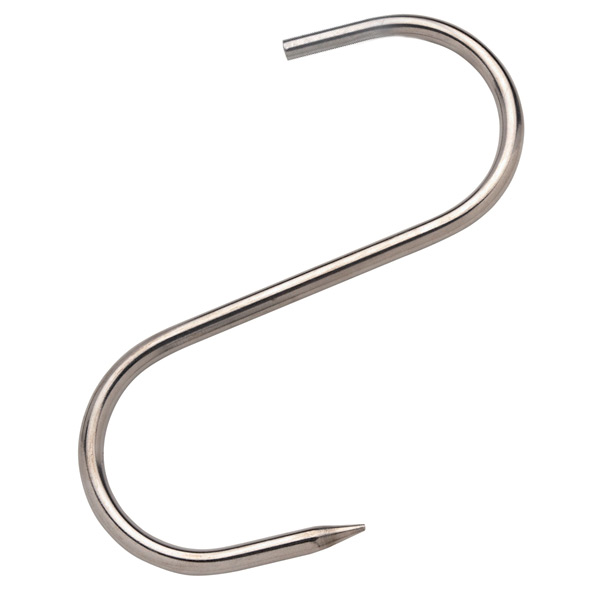 Revolving wheel hook 18/10
Code
N.
Code
Description
Color
Lenght
(mm)
Width
(mm)
Height
(mm)
Capacity
(l)
Weight
(g)
Material
Extra
Max Load
Q.tà vendita
Qty Master
Carton
H. box
W. box
L. box
CN Codes
(Intrastat)
Barcode
8904
10.10.10.0113.4006
033051
18/8 revolving wheel hook 400x6
STEEL
400
0
0
0.00
938
Aisi430
100.00
10.00
0
0.00
0.00
0.00
82149000
8054615824324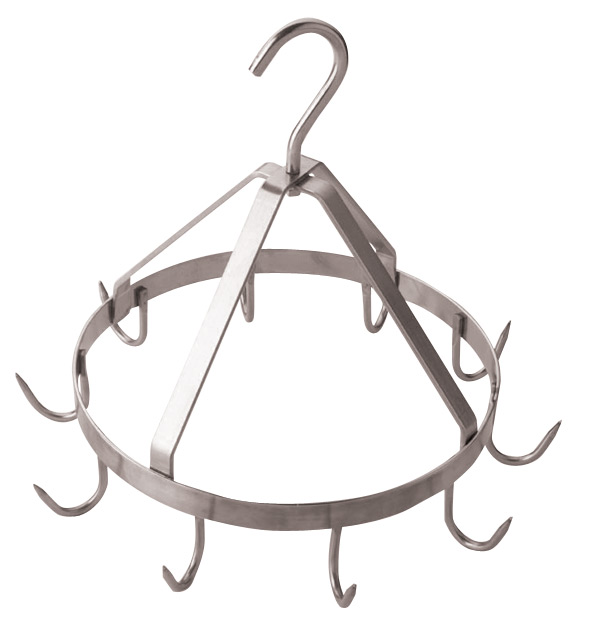 | Model | Dim. mm | Max load Kg | Radius |
| --- | --- | --- | --- |
| 019001 | 220×9 | 120 | 5,2 |
| 019002 | 240×10 | 140 | 6,2 |
| 019004 | 270×12 | 180 | 6,5 |
| 019005 | 300×12 | 180 | 6,7 |
| 019006 | 400×12 | 180 | 6,7 |
| 019007 | 500×12 | 180 | 6,7 |
| 019008 | 750×12 | 180 | 6,7 |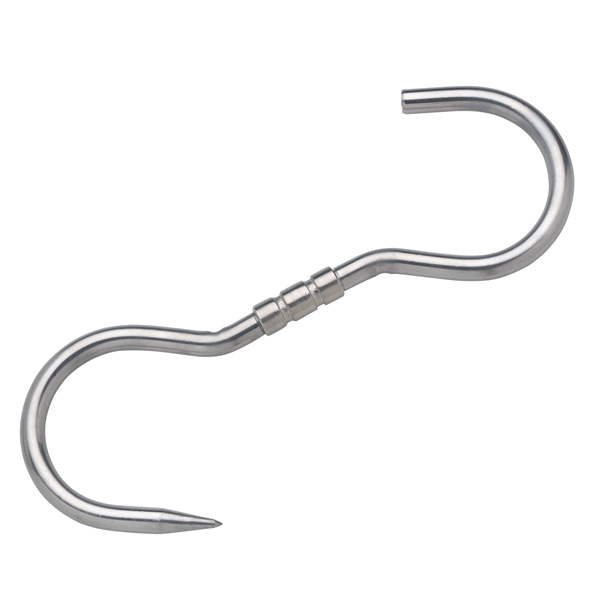 | Model | Dim. mm | Max load Kg |
| --- | --- | --- |
| 020001 | 320x230x10 | 140 |
| 020002 | 320x280x12 | 180 |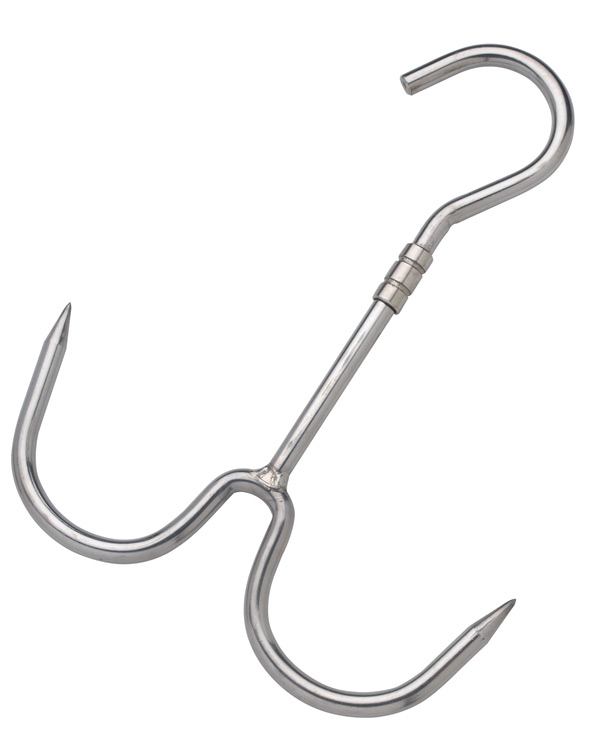 Anchor hook in 18/8 with ring
| Model | Dim. mm | Max load Kg |
| --- | --- | --- |
| 022001 | 300×12 | 300 |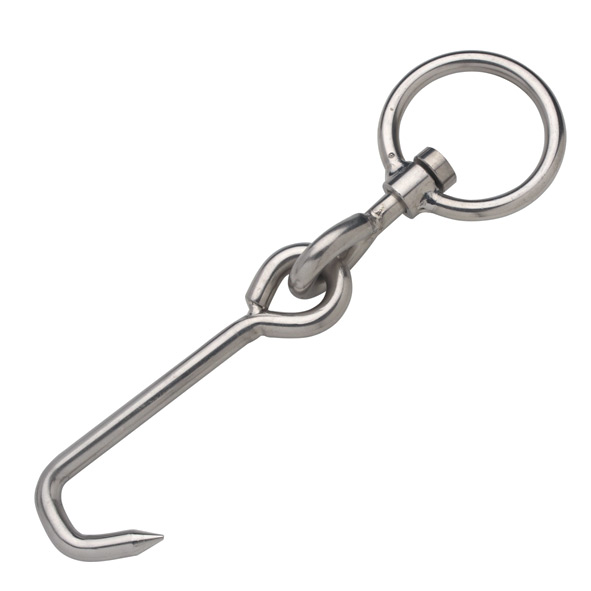 Hook Mod. C with aluminium handle
| Model | Dim. mm | Max load Kg |
| --- | --- | --- |
| 031001 | 165×7 | 50 |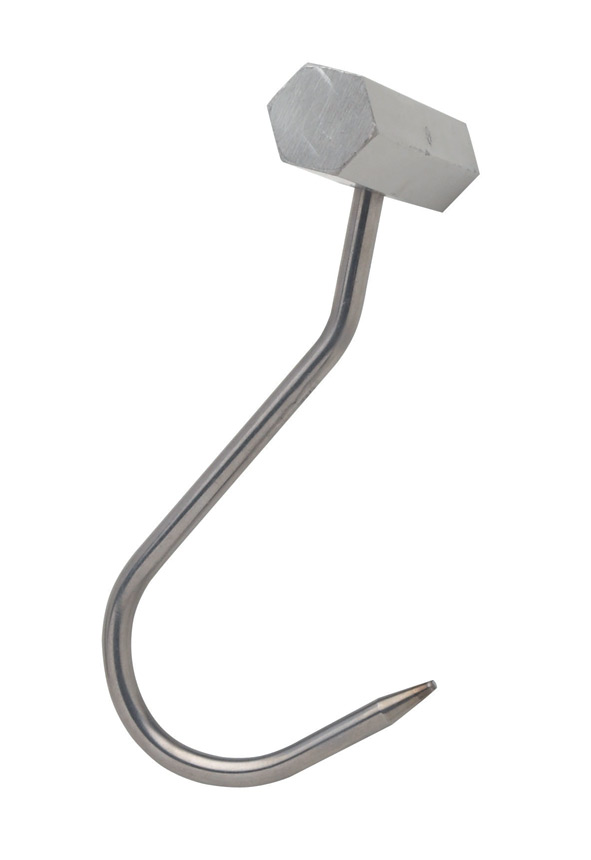 | Model | Dim. mm | Max load Kg |
| --- | --- | --- |
| 058001 | 170×12 | 180 |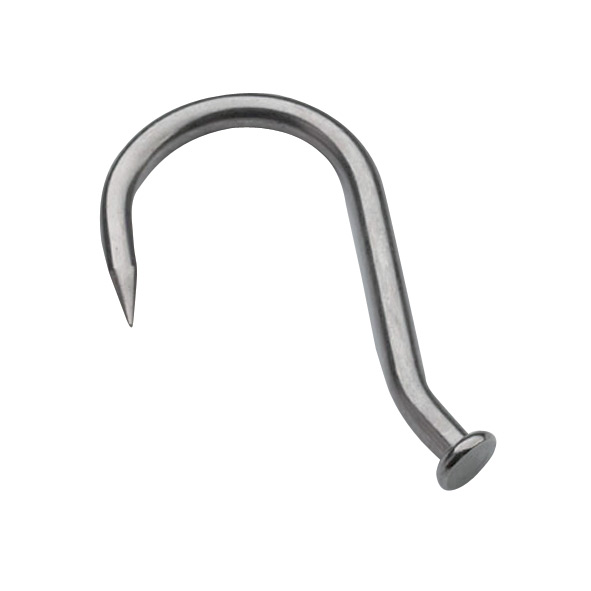 | Model | Dim. mm | Max load Kg |
| --- | --- | --- |
| 059051 | 170×12 | 180 |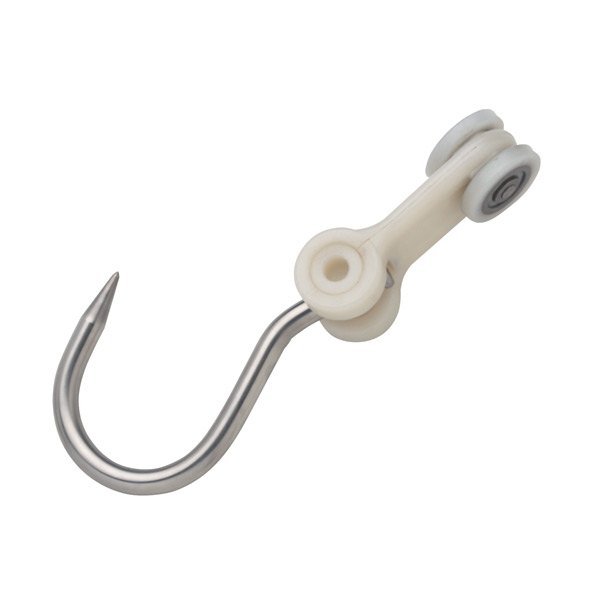 Baconhook with 4 holds and one big hook
| Model | Dim. mm | Max load Kg |
| --- | --- | --- |
| 0280511 | 60x140x4 | 15 |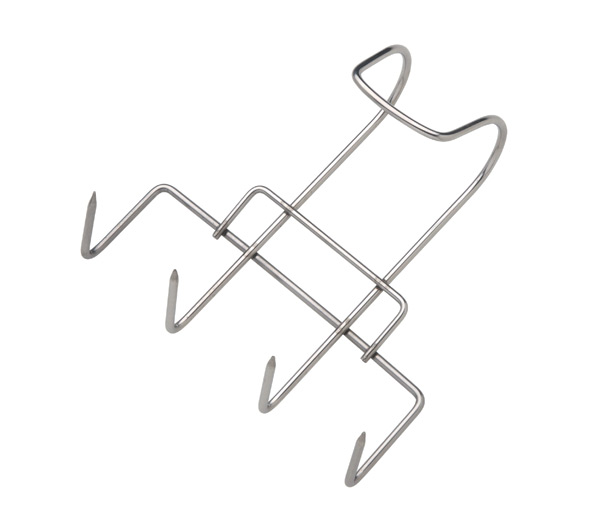 Baconhook with 3 holds and two back hooks
| Model | Dim. mm | Max load Kg |
| --- | --- | --- |
| 030051 | 150x120x4 | 15 |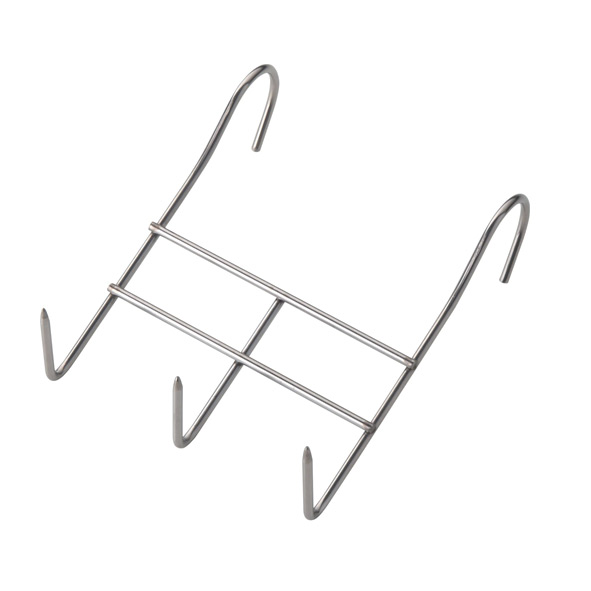 | Model | Dim. mm |
| --- | --- |
| 077001 | 100×3 |
| 077002 | 150×3 |
| 077003 | 200×3 |
| 077004 | 250×3 |
| 077005 | 300×3 |
| 077006 | 350×3 |
| 077007 | 400×3 |
| 079001 | 560×5 |

| Model | Dim. mm |
| --- | --- |
| 078502 | 600x15x3 |
| 078002 | 700x15x3 |
| 078003 | 700x20x2 |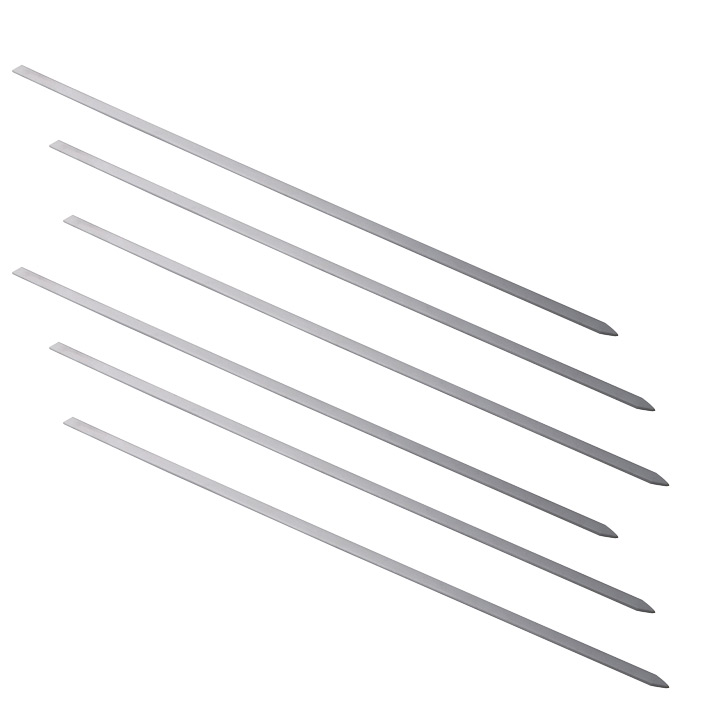 | Model | Weight |
| --- | --- |
| 080002 | 0,8 Kg |
| 080003 | 1 Kg |
| 080004 | 1,5 Kg |
| 080006 | 2 Kg |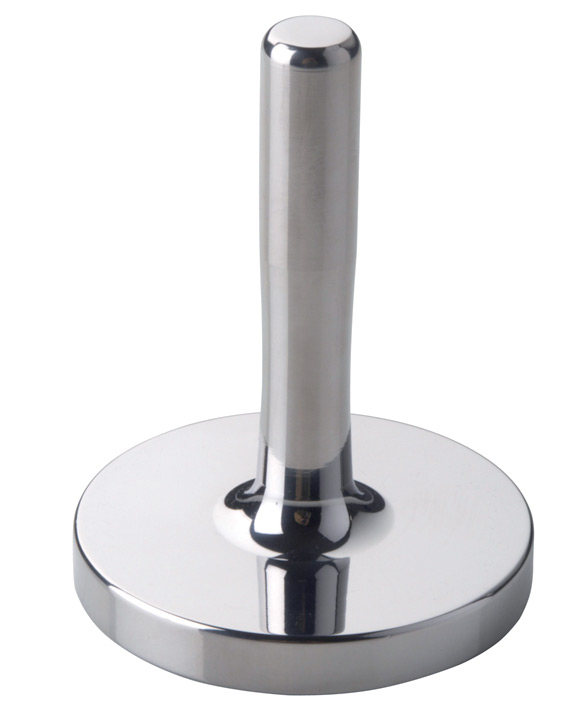 Bell scraper without spring
| Model | Dim. mm |
| --- | --- |
| 037001 | H 190 Ø 70 |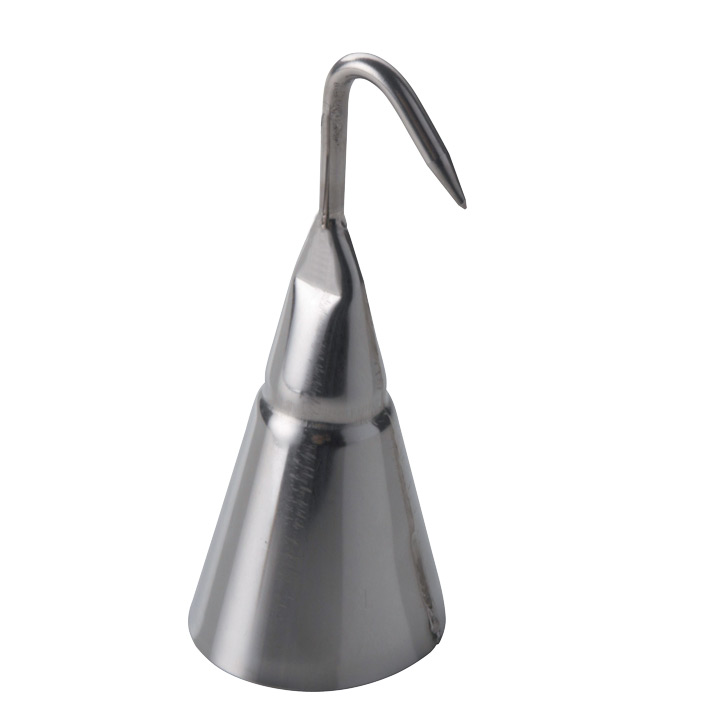 | Model | Dim. mm |
| --- | --- |
| 037002 | H 190 Ø 70 |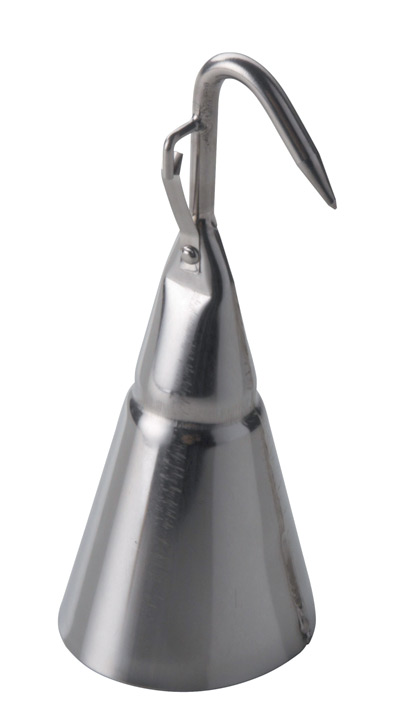 Oval nerve meat cutter with 18/8 blades
| Model | Dim. mm |
| --- | --- |
| 036150 | 150×100 |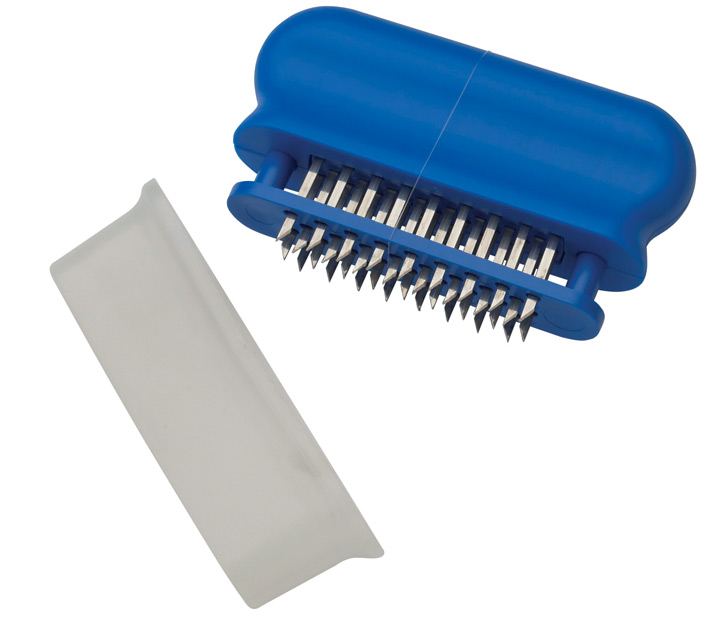 Round nerve meat cutter with 18/8 blades
| Model | Dim. mm |
| --- | --- |
| TNERV6080 | Ø 60×807 |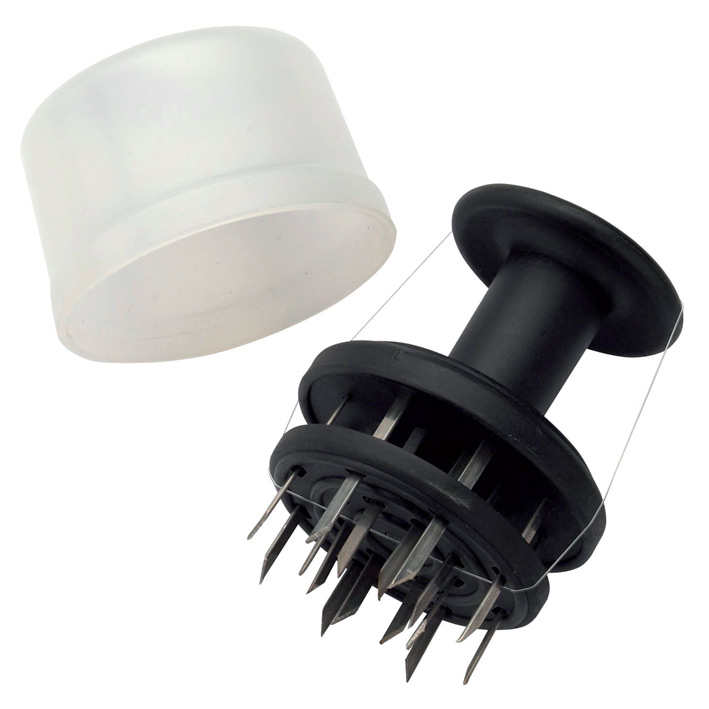 St/St hacksaw rapid clamping
| Model | Dim. mm |
| --- | --- |
| 084101 | 400 |
| 084102 | 450 |
| 084103 | 500 |
| 084104 | 550 |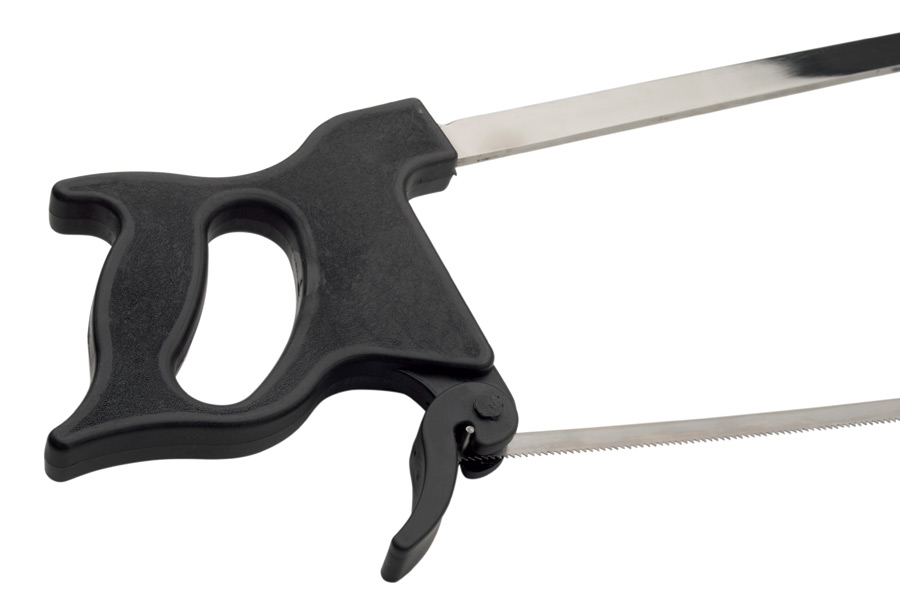 | Model | Dim. mm |
| --- | --- |
| 084001 | 400 |
| 084002 | 450 |
| 084003 | 500 |
| 084004 | 550 |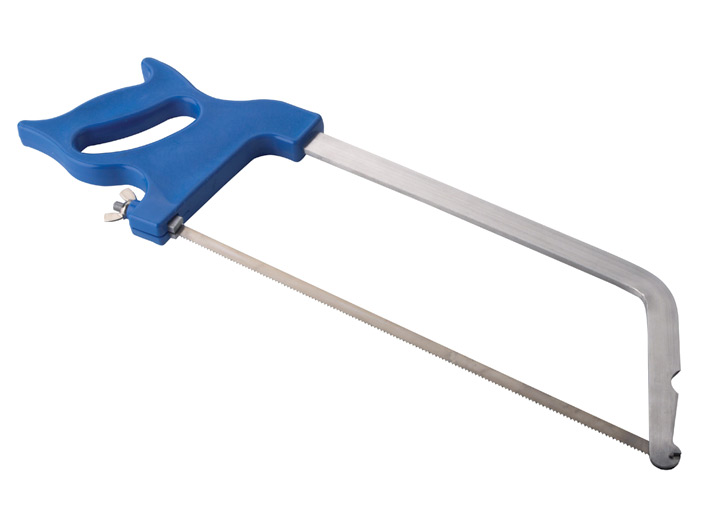 Spare part for rapid clamping
| Model | Dim. mm |
| --- | --- |
| 084601 | 400 |
| 084602 | 450 |
| 084603 | 500 |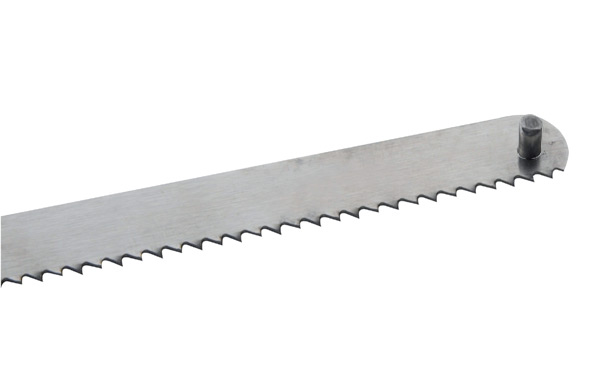 | Model | Dim. mm |
| --- | --- |
| 084501 | 400 |
| 084502 | 450 |
| 084503 | 500 |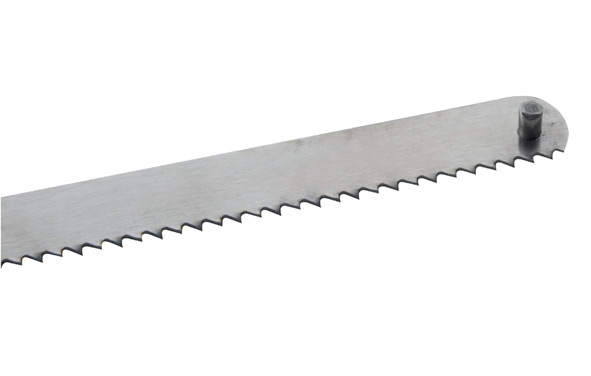 | Model | Dim. mm |
| --- | --- |
| 036051 | 115×50 |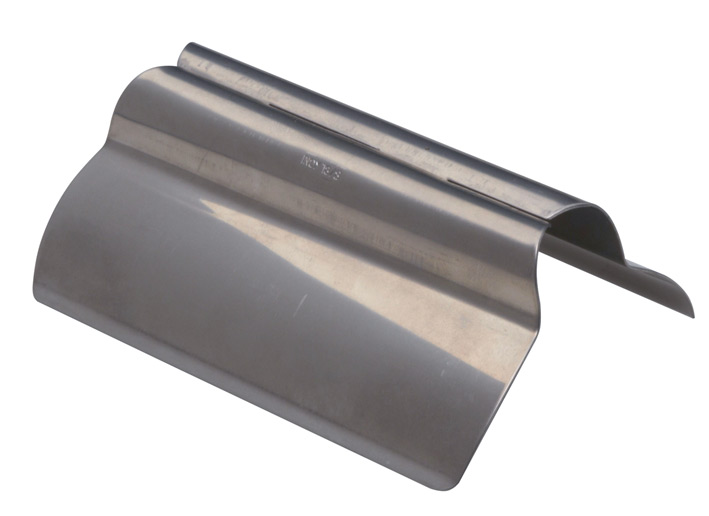 | Model | Dim. mm |
| --- | --- |
| 036052 | 105×75 |