Sinks
The water seems to play in these beautiful, perfectly hygienic steel sinks.
Strength, durability and style.
Stainless steel sinks
Apt for any kitchen or production, the stainless steel sinks are made in Aisi304 (18/10), the best material to insure a total resistance to rust, stains and the most aggressive cleaning product, and to high temperatures and related surges. Elegant and shiny, with a classic and smooth design that makes them easy to clean and tight radius for a better capacity. The strength and purity of the raw material used guarantees hygiene and resistance to wear over time. On request, all possible combinations of bottom holes and overflows and related accessories are available.
Code
N.
Code
Description
Color
Lenght
(mm)
Width
(mm)
Height
(mm)
Capacity
(l)
Weight
(g)
Material
Extra
Max Load
Q.tà vendita
Qty Master
Carton
H. box
W. box
L. box
CN Codes
(Intrastat)
Barcode
8730
50.10.11.6050.3002
Sink to be welded 600x500x300
STEEL
600
500
300
0.00
6000
Aisi304
bottom hole only, LEFT side
0.00
1.00
0
0.00
0.00
0.00
73241000
8731
50.10.11.6050.3001
Sink to be welded 600x500x300
STEEL
600
500
300
0.00
6000
Aisi304
bottom hole only, RIGHT side
0.00
1.00
0
0.00
0.00
0.00
73241000
8732
50.10.10.6050.3002
Sink to be welded 600x500x300
STEEL
600
500
300
0.00
6000
Aisi304
bottom hole and overflow holes LEFT side
0.00
1.00
0
0.00
0.00
0.00
73241000
8733
50.10.10.6050.3001
Sink to be welded 600x500x300
STEEL
600
500
300
0.00
6000
Aisi304
bottom hole and overflow holes RIGHT side
0.00
1.00
0
0.00
0.00
0.00
73241000
8734
50.10.11.6045.2502
Sink to be welded 600x450x250
STEEL
600
450
250
0.00
6000
Aisi304
bottom hole only, LEFT side
0.00
1.00
0
0.00
0.00
0.00
73241000
8735
50.10.11.6045.2501
Sink to be welded 600x450x250
STEEL
600
450
250
0.00
5700
Aisi304
bottom hole only, RIGHT side
0.00
1.00
0
0.00
0.00
0.00
73241000
8736
50.10.10.6045.2502
Sink to be welded 600x450x250
STEEL
600
450
250
0.00
5700
Aisi304
bottom hole and overflow holes LEFT side
0.00
1.00
0
0.00
0.00
0.00
73241000
8737
50.10.10.6045.2501
Sink to be welded 600x450x250
STEEL
600
450
250
0.00
5700
Aisi304
bottom hole and overflow holes RIGHT side
0.00
1.00
0
0.00
0.00
0.00
73241000
8738
50.10.11.6045.3002
Sink to be welded 600x450x300
STEEL
600
450
300
0.00
5700
Aisi304
bottom hole only, LEFT side
0.00
1.00
0
0.00
0.00
0.00
73241000
8739
50.10.11.6045.3001
Sink to be welded 600x450x300
STEEL
600
450
300
0.00
5800
Aisi304
bottom hole only, RIGHT side
0.00
1.00
0
0.00
0.00
0.00
73241000
8740
50.10.10.6045.3002
Sink to be welded 600x450x300
STEEL
600
450
300
0.00
5800
Aisi304
bottom hole and overflow holes LEFT side
0.00
1.00
0
0.00
0.00
0.00
73241000
8741
50.10.10.6045.3001
Sink to be welded 600x450x300
STEEL
600
450
300
0.00
5800
Aisi304
bottom hole and overflow holes RIGHT side
0.00
1.00
0
0.00
0.00
0.00
73241000
8742
50.10.11.5040.2002
Sink to be welded 500x400x200
STEEL
500
400
200
0.00
5800
Aisi304
bottom hole only, LEFT side
0.00
1.00
0
0.00
0.00
0.00
73241000
8743
50.10.11.5040.2001
Sink to be welded 500x400x200
STEEL
500
400
200
0.00
3800
Aisi304
bottom hole only, RIGHT side
0.00
1.00
0
0.00
0.00
0.00
73241000
8744
50.10.10.5040.2002
Sink to be welded 500x400x200
STEEL
500
400
200
0.00
3800
Aisi304
bottom hole and overflow holes LEFT side
0.00
1.00
0
0.00
0.00
0.00
73241000
8745
50.10.10.5040.2001
Sink to be welded 500x400x200
STEEL
500
400
200
0.00
3800
Aisi304
bottom hole and overflow holes RIGHT side
0.00
1.00
0
0.00
0.00
0.00
73241000
8746
50.10.11.5040.2502
Sink to be welded 500x400x250
STEEL
500
400
250
0.00
3800
Aisi304
bottom hole only, LEFT side
0.00
1.00
0
0.00
0.00
0.00
73241000
8747
50.10.11.5040.2501
Sink to be welded 500x400x250
STEEL
500
400
250
0.00
4000
Aisi304
bottom hole only, RIGHT side
0.00
1.00
0
0.00
0.00
0.00
73241000
8748
50.10.10.5040.2502
Sink to be welded 500x400x250
STEEL
500
400
250
0.00
4000
Aisi304
bottom hole and overflow holes LEFT side
0.00
1.00
0
0.00
0.00
0.00
73241000
8749
50.10.10.5040.2501
Sink to be welded 500x400x250
STEEL
500
400
250
0.00
4000
Aisi304
bottom hole and overflow holes RIGHT side
0.00
1.00
0
0.00
0.00
0.00
73241000
8750
50.10.11.5040.3002
Sink to be welded 500x400x300
STEEL
500
400
300
0.00
4000
Aisi304
bottom hole only, LEFT side
0.00
1.00
0
0.00
0.00
0.00
73241000
8751
50.10.11.5040.3001
Sink to be welded 500x400x300
STEEL
500
400
300
0.00
4400
Aisi304
bottom hole only, RIGHT side
0.00
1.00
0
0.00
0.00
0.00
73241000
8752
50.10.10.5040.3002
Sink to be welded 500x400x300
STEEL
500
400
300
0.00
4400
Aisi304
bottom hole and overflow holes LEFT side
0.00
1.00
0
0.00
0.00
0.00
73241000
8753
50.10.10.5040.3001
Sink to be welded 500x400x300
STEEL
500
400
300
0.00
4400
Aisi304
bottom hole and overflow holes RIGHT side
0.00
1.00
0
0.00
0.00
0.00
73241000
8754
50.10.11.5050.2500
Sink to be welded 500x500x250
STEEL
500
500
250
0.00
4400
Aisi304
bottom hole only
0.00
1.00
0
0.00
0.00
0.00
73241000
8755
50.10.10.5050.2502
Sink to be welded 500x500x250
STEEL
500
500
250
0.00
4700
Aisi304
bottom hole and overflow holes LEFT side
0.00
1.00
0
0.00
0.00
0.00
73241000
8756
50.10.10.5050.2501
Sink to be welded 500x500x250
STEEL
500
500
250
0.00
4700
Aisi304
bottom hole and overflow holes RIGHT side
0.00
1.00
0
0.00
0.00
0.00
73241000
8757
50.10.11.5050.3000
Sink to be welded 500x500x300
STEEL
500
500
300
0.00
4700
Aisi304
bottom hole only
0.00
1.00
0
0.00
0.00
0.00
73241000
8758
50.10.10.5050.3002
Sink to be welded 500x500x300
STEEL
500
500
300
0.00
4700
Aisi304
bottom hole and overflow holes LEFT side
0.00
1.00
0
0.00
0.00
0.00
73241000
8759
50.10.10.5050.3001
Sink to be welded 500x500x300
STEEL
500
500
300
0.00
5400
Aisi304
bottom hole and overflow holes RIGHT side
0.00
1.00
0
0.00
0.00
0.00
73241000
8760
50.10.11.4545.2000
Sink to be welded 450x450x200
STEEL
450
450
200
0.00
5400
Aisi304
bottom hole only
0.00
1.00
0
0.00
0.00
0.00
73241000
8761
50.10.10.4545.2002
Sink to be welded 450x450x200
STEEL
450
450
200
0.00
3500
Aisi304
bottom hole and overflow holes LEFT side
0.00
1.00
0
0.00
0.00
0.00
73241000
8762
50.10.10.4545.2001
Sink to be welded 450x450x200
STEEL
450
450
200
0.00
3500
Aisi304
bottom hole and overflow holes RIGHT side
0.00
1.00
0
0.00
0.00
0.00
73241000
8763
50.10.11.4545.2500
Sink to be welded 450x450x250
STEEL
450
450
250
0.00
3500
Aisi304
bottom hole only
0.00
1.00
0
0.00
0.00
0.00
73241000
8764
50.10.10.4545.2502
Sink to be welded 450x450x250
STEEL
450
450
250
0.00
4300
Aisi304
bottom hole and overflow holes LEFT side
0.00
1.00
0
0.00
0.00
0.00
73241000
8765
50.10.10.4545.2501
Sink to be welded 450x450x250
STEEL
450
450
250
0.00
4300
Aisi304
bottom hole and overflow holes RIGHT side
0.00
1.00
0
0.00
0.00
0.00
73241000
8766
50.10.11.4545.3000
Sink to be welded 450x450x300
STEEL
450
450
300
0.00
4300
Aisi304
bottom hole only
0.00
1.00
0
0.00
0.00
0.00
73241000
8767
50.10.10.4545.3002
Sink to be welded 450x450x300
STEEL
450
450
300
0.00
4400
Aisi304
bottom hole and overflow holes LEFT side
0.00
1.00
0
0.00
0.00
0.00
73241000
8768
50.10.10.4545.3001
Sink to be welded 450x450x300
STEEL
450
450
300
0.00
4400
Aisi304
bottom hole and overflow holes RIGHT side
0.00
1.00
0
0.00
0.00
0.00
73241000
8769
50.10.11.4040.2000
Sink to be welded 400x400x200
STEEL
400
400
200
0.00
4400
Aisi304
bottom hole only
0.00
1.00
0
0.00
0.00
0.00
73241000
8770
50.10.10.4040.2002
Sink to be welded 400x400x200
STEEL
400
400
200
0.00
3000
Aisi304
bottom hole and overflow holes LEFT side
0.00
1.00
0
0.00
0.00
0.00
73241000
8771
50.10.10.4040.2001
Sink to be welded 400x400x200
STEEL
400
400
200
0.00
3000
Aisi304
bottom hole and overflow holes RIGHT side
0.00
1.00
0
0.00
0.00
0.00
73241000
8772
50.10.11.4040.2500
Sink to be welded 400x400x250
STEEL
400
400
250
0.00
3000
Aisi304
bottom hole only
0.00
1.00
0
0.00
0.00
0.00
73241000
8773
50.10.10.4040.2502
Sink to be welded 400x400x250
STEEL
400
400
250
0.00
3300
Aisi304
bottom hole and overflow holes LEFT side
0.00
1.00
0
0.00
0.00
0.00
73241000
8774
50.10.10.4040.2501
Sink to be welded 400x400x250
STEEL
400
400
250
0.00
3300
Aisi304
bottom hole and overflow holes RIGHT side
0.00
1.00
0
0.00
0.00
0.00
73241000
8775
50.10.11.4040.3000
Sink to be welded 400x400x300
STEEL
400
400
300
0.00
3300
Aisi304
bottom hole only
0.00
1.00
0
0.00
0.00
0.00
73241000
8776
50.10.10.4040.3002
Sink to be welded 400x400x300
STEEL
400
400
300
0.00
4000
Aisi304
bottom hole and overflow holes LEFT side
0.00
1.00
0
0.00
0.00
0.00
73241000
8777
50.10.10.4040.3001
Sink to be welded 400x400x300
STEEL
400
400
300
0.00
4000
Aisi304
bottom hole and overflow holes RIGHT side
0.00
1.00
0
0.00
0.00
0.00
73241000
8778
50.10.11.3440.2002
Sink to be welded 340x400x200
STEEL
340
400
200
0.00
4000
Aisi304
bottom hole only, LEFT side
0.00
1.00
0
0.00
0.00
0.00
73241000
8779
50.10.11.3440.2001
Sink to be welded 340x400x200
STEEL
340
400
200
0.00
3000
Aisi304
bottom hole only, RIGHT side
0.00
1.00
0
0.00
0.00
0.00
73241000
8780
50.10.10.3440.2002
Sink to be welded 340x400x200
STEEL
340
400
200
0.00
3000
Aisi304
bottom hole and overflow holes LEFT side
0.00
1.00
0
0.00
0.00
0.00
73241000
8781
50.10.10.3440.2001
Sink to be welded 340x400x200
STEEL
340
400
200
0.00
3000
Aisi304
bottom hole and overflow holes RIGHT side
0.00
1.00
0
0.00
0.00
0.00
73241000
8782
50.10.11.3440.2502
Sink to be welded 340x400x250
STEEL
340
400
250
0.00
3000
Aisi304
bottom hole only, LEFT side
0.00
1.00
0
0.00
0.00
0.00
73241000
8783
50.10.11.3440.2501
Sink to be welded 340x400x250
STEEL
340
400
250
0.00
3300
Aisi304
bottom hole only, RIGHT side
0.00
1.00
0
0.00
0.00
0.00
73241000
8784
50.10.10.3440.2502
Sink to be welded 340x400x250
STEEL
340
400
250
0.00
3300
Aisi304
bottom hole and overflow holes LEFT side
0.00
1.00
0
0.00
0.00
0.00
73241000
8785
50.10.10.3440.2501
Sink to be welded 340x400x250
STEEL
340
400
250
0.00
3300
Aisi304
bottom hole and overflow holes RIGHT side
0.00
1.00
0
0.00
0.00
0.00
73241000
8786
50.10.11.3440.3002
Sink to be welded 340x400x300
STEEL
340
400
300
0.00
3300
Aisi304
bottom hole only, LEFT side
0.00
1.00
0
0.00
0.00
0.00
73241000
8787
50.10.11.3440.3001
Sink to be welded 340x400x300
STEEL
340
400
300
0.00
3500
Aisi304
bottom hole only, RIGHT side
0.00
1.00
0
0.00
0.00
0.00
73241000
8788
50.10.10.3440.3002
Sink to be welded 340x400x300
STEEL
340
400
300
0.00
3500
Aisi304
bottom hole and overflow holes LEFT side
0.00
1.00
0
0.00
0.00
0.00
73241000
8789
50.10.10.3440.3001
Sink to be welded 340x400x300
STEEL
340
400
300
0.00
3500
Aisi304
bottom hole and overflow holes RIGHT side
0.00
1.00
0
0.00
0.00
0.00
73241000
8790
50.10.11.3333.2000
Sink to be welded 330x330x200
STEEL
330
330
200
0.00
3500
Aisi304
bottom hole only
0.00
1.00
0
0.00
0.00
0.00
73241000
8791
50.10.10.3333.2002
Sink to be welded 330x330x200
STEEL
330
330
200
0.00
2400
Aisi304
bottom hole and overflow holes LEFT side
0.00
1.00
0
0.00
0.00
0.00
73241000
8792
50.10.10.3333.2001
Sink to be welded 330x330x200
STEEL
330
330
200
0.00
2400
Aisi304
bottom hole and overflow holes RIGHT side
0.00
1.00
0
0.00
0.00
0.00
73241000
8793
50.10.10.3323.1802
Sink to be welded 335x235x180
STEEL
335
235
180
0.00
2400
Aisi304
bottom hole and overflow holes LEFT side
0.00
1.00
0
0.00
0.00
0.00
73241000
8794
50.10.10.3323.1801
Sink to be welded 335x235x180
STEEL
335
235
180
0.00
1100
Aisi304
bottom hole and overflow holes RIGHT side
0.00
1.00
0
0.00
0.00
0.00
73241000
8795
50.10.11.2940.2002
Sink to be welded 290x400x200
STEEL
290
400
200
0.00
1100
Aisi304
bottom hole only, LEFT side
0.00
1.00
0
0.00
0.00
0.00
73241000
8796
50.10.11.2940.2001
Sink to be welded 290x400x200
STEEL
290
400
200
0.00
2400
Aisi304
bottom hole only, RIGHT side
0.00
1.00
0
0.00
0.00
0.00
73241000
8797
50.10.10.2940.2002
Sink to be welded 290x400x200
STEEL
290
400
200
0.00
2400
Aisi304
bottom hole and overflow holes LEFT side
0.00
1.00
0
0.00
0.00
0.00
73241000
8798
50.10.10.2940.2001
Sink to be welded 290x400x200
STEEL
290
400
200
0.00
2400
Aisi304
bottom hole and overflow holes RIGHT side
0.00
1.00
0
0.00
0.00
0.00
73241000
8799
50.10.11.2935.2002
Sink to be welded 290x350x200
STEEL
290
350
200
0.00
2400
Aisi304
bottom hole only, LEFT side
0.00
1.00
0
0.00
0.00
0.00
73241000
8800
50.10.11.2935.2001
Sink to be welded 290x350x200
STEEL
290
350
200
0.00
2300
Aisi304
bottom hole only, RIGHT side
0.00
1.00
0
0.00
0.00
0.00
73241000
8801
50.10.10.2935.2002
Sink to be welded 290x350x200
STEEL
290
350
200
0.00
2300
Aisi304
bottom hole and overflow holes LEFT side
0.00
1.00
0
0.00
0.00
0.00
73241000
8802
50.10.10.2935.2001
Sink to be welded 290x350x200
STEEL
290
350
200
0.00
2300
Aisi304
bottom hole and overflow holes RIGHT side
0.00
1.00
0
0.00
0.00
0.00
73241000
8803
50.10.11.2525.2000
Sink to be welded 250x250x200
STEEL
250
250
200
0.00
2300
Aisi304
bottom hole only
0.00
1.00
0
0.00
0.00
0.00
73241000
8804
50.10.10.2525.2002
Sink to be welded 250x250x200
STEEL
250
250
200
0.00
1100
Aisi304
bottom hole and overflow holes LEFT side
0.00
1.00
0
0.00
0.00
0.00
73241000
8805
50.10.10.2525.2001
Sink to be welded 250x250x200
STEEL
250
250
200
0.00
1100
Aisi304
bottom hole and overflow holes RIGHT side
0.00
1.00
0
0.00
0.00
0.00
73241000
8806
50.10.10.2525.1602
Sink to be welded 250x250x160
STEEL
250
250
160
0.00
1100
Aisi304
bottom hole and overflow holes LEFT side
0.00
1.00
0
0.00
0.00
0.00
73241000
8807
50.10.10.2525.1601
Sink to be welded 250x250x160
STEEL
250
250
160
0.00
1050
Aisi304
bottom hole and overflow holes RIGHT side
0.00
1.00
0
0.00
0.00
0.00
73241000
8829
50.10.10.4200.1800
Sink to be welded 420x180
STEEL
420
420
180
0.00
700
Aisi304
bottom hole and overflow holes
0.00
1.00
0
0.00
0.00
0.00
73241000
8830
50.10.10.3800.1800
Sink to be welded 380x180
STEEL
380
380
180
0.00
2100
Aisi304
bottom hole and overflow holes
0.00
1.00
0
0.00
0.00
0.00
73241000
8831
50.10.10.3600.1800
Round sink to be welded 360x180
STEEL
360
360
180
0.00
1700
Aisi304
bottom hole and overflow holes
0.00
1.00
0
0.00
0.00
0.00
73241000
8832
50.10.10.3000.1800
Round sink to be welded 300x180
STEEL
300
300
180
0.00
1500
Aisi304
bottom hole and overflow holes
0.00
1.00
0
0.00
0.00
0.00
73241000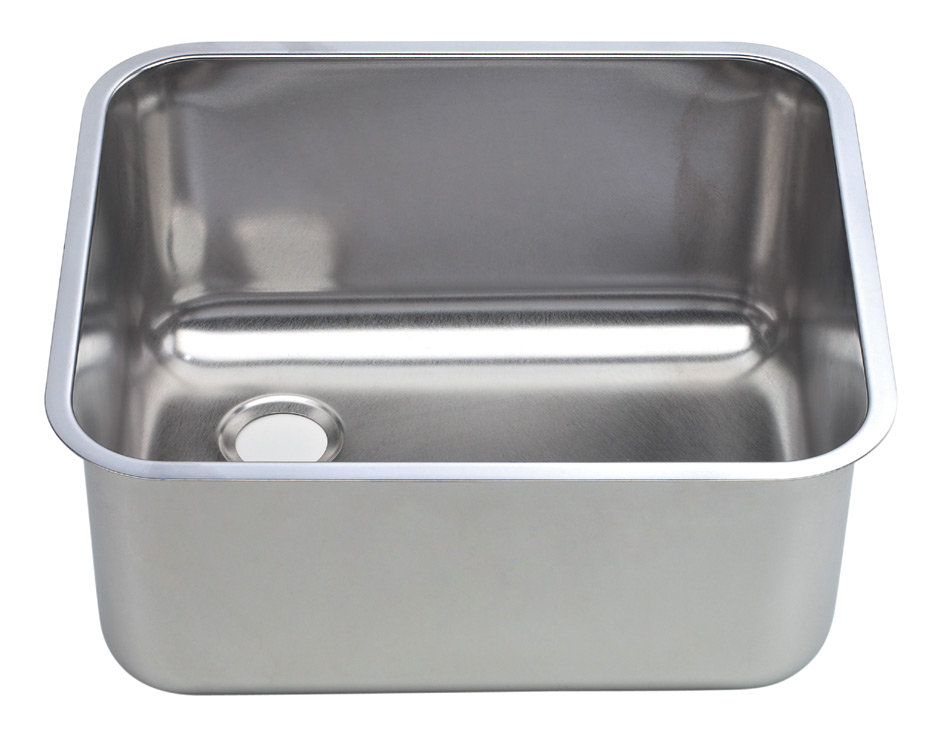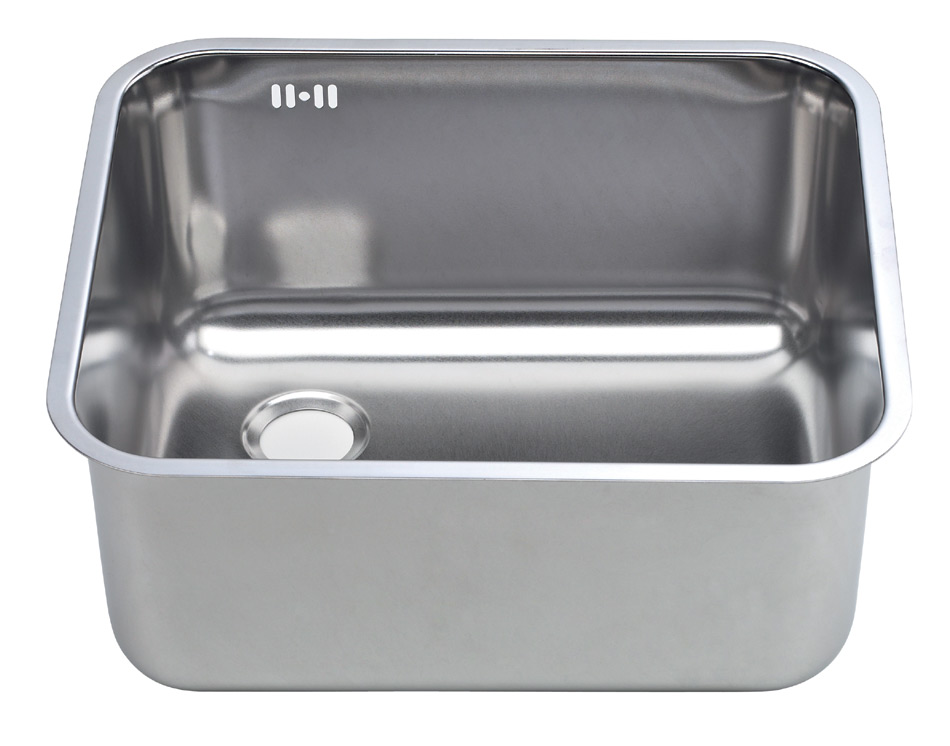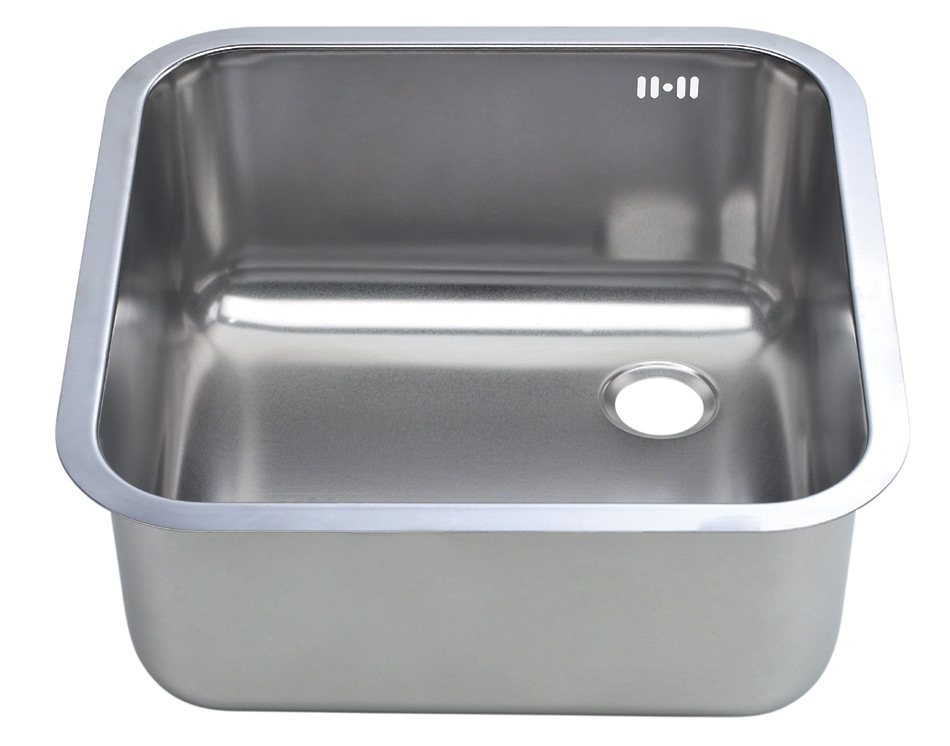 Code
N.
Code
Description
Color
Lenght
(mm)
Width
(mm)
Height
(mm)
Capacity
(l)
Weight
(g)
Material
Extra
Max Load
Q.tà vendita
Qty Master
Carton
H. box
W. box
L. box
CN Codes
(Intrastat)
Barcode
8808
50.10.31.4040.3000
Sink to be set 400x400x300
STEEL
400
400
300
0.00
1050
Aisi304
bottom hole only
0.00
1.00
0
0.00
0.00
0.00
73241000
8809
50.10.30.4040.3002
Sink to be set 400x400x300
STEEL
400
400
300
0.00
4000
Aisi304
bottom hole and overflow holes LEFT side
0.00
1.00
0
0.00
0.00
0.00
73241000
8810
50.10.30.4040.3001
Sink to be set 400x400x300
STEEL
400
400
300
0.00
4000
Aisi304
bottom hole and overflow holes RIGHT side
0.00
1.00
0
0.00
0.00
0.00
73241000
8811
50.10.31.4040.2500
Sink to be set 400x400x250
STEEL
400
400
250
0.00
4000
Aisi304
bottom hole only
0.00
1.00
0
0.00
0.00
0.00
73241000
8812
50.10.30.4040.2502
Sink to be set 400x400x250
STEEL
400
400
250
0.00
3300
Aisi304
bottom hole and overflow holes LEFT side
0.00
1.00
0
0.00
0.00
0.00
73241000
8813
50.10.30.4040.2501
Sink to be set 400x400x250
STEEL
400
400
250
0.00
3300
Aisi304
bottom hole and overflow holes RIGHT side
0.00
1.00
0
0.00
0.00
0.00
73241000
8814
50.10.31.4040.2000
Sink to be set 400x400x200
STEEL
400
400
200
0.00
3300
Aisi304
bottom hole only
0.00
1.00
0
0.00
0.00
0.00
73241000
8815
50.10.30.4040.2002
Sink to be set 400x400x200
STEEL
400
400
200
0.00
3000
Aisi304
bottom hole and overflow holes LEFT side
0.00
1.00
0
0.00
0.00
0.00
73241000
8816
50.10.30.4040.2001
Sink to be set 400x400x200
STEEL
400
400
200
0.00
3000
Aisi304
bottom hole and overflow holes RIGHT side
0.00
1.00
0
0.00
0.00
0.00
73241000
8817
50.10.31.3333.2000
Sink to be set 330x330x200
STEEL
330
330
200
0.00
3000
Aisi304
bottom hole only
0.00
1.00
0
0.00
0.00
0.00
73241000
8818
50.10.30.3333.2002
Sink to be set 330x330x200
STEEL
330
330
200
0.00
2400
Aisi304
bottom hole and overflow holes LEFT side
0.00
1.00
0
0.00
0.00
0.00
73241000
8819
50.10.30.3333.2001
Sink to be set 330x330x200
STEEL
330
330
200
0.00
2400
Aisi304
bottom hole and overflow holes RIGHT side
0.00
1.00
0
0.00
0.00
0.00
73241000
8820
50.10.31.3323.1801
Sink to be set 330x235x180
STEEL
330
235
180
0.00
2400
Aisi304
bottom hole only, LEFT side
0.00
1.00
0
0.00
0.00
0.00
73241000
8821
50.10.31.3323.1802
Sink to be set 330x235x180
STEEL
330
235
180
0.00
1100
Aisi304
bottom hole only, RIGHT side
0.00
1.00
0
0.00
0.00
0.00
73241000
8822
50.10.30.3323.1802
Sink to be set 330x235x180
STEEL
330
235
180
0.00
1100
Aisi304
bottom hole and overflow holes LEFT side
0.00
1.00
0
0.00
0.00
0.00
73241000
8823
50.10.30.3323.1801
Sink to be set 330x235x180
STEEL
330
235
180
0.00
1100
Aisi304
bottom hole and overflow holes RIGHT side
0.00
1.00
0
0.00
0.00
0.00
73241000
8824
50.10.30.4200.1800
Round sink to be set 420x180
STEEL
420
420
180
0.00
1100
Aisi304
bottom hole and overflow holes
0.00
1.00
0
0.00
0.00
0.00
73241000
8825
50.10.30.3800.1800
Round sink to be set 380x180
STEEL
380
380
180
0.00
2100
Aisi304
bottom hole and overflow holes
0.00
1.00
0
0.00
0.00
0.00
73241000
8826
50.10.30.3600.1800
Round sink to be set 360x180
STEEL
360
360
180
0.00
1700
Aisi304
bottom hole and overflow holes
0.00
1.00
0
0.00
0.00
0.00
73241000
8827
50.10.30.3000.1800
Round sink to be set 300x180
STEEL
300
300
180
0.00
1500
Aisi304
bottom hole and overflow holes
0.00
1.00
0
0.00
0.00
0.00
73241000
8828
50.10.30.2600.1800
Round sink to be set 260x180
STEEL
260
260
180
0.00
1100
Aisi304
bottom hole and overflow holes
0.00
1.00
0
0.00
0.00
0.00
73241000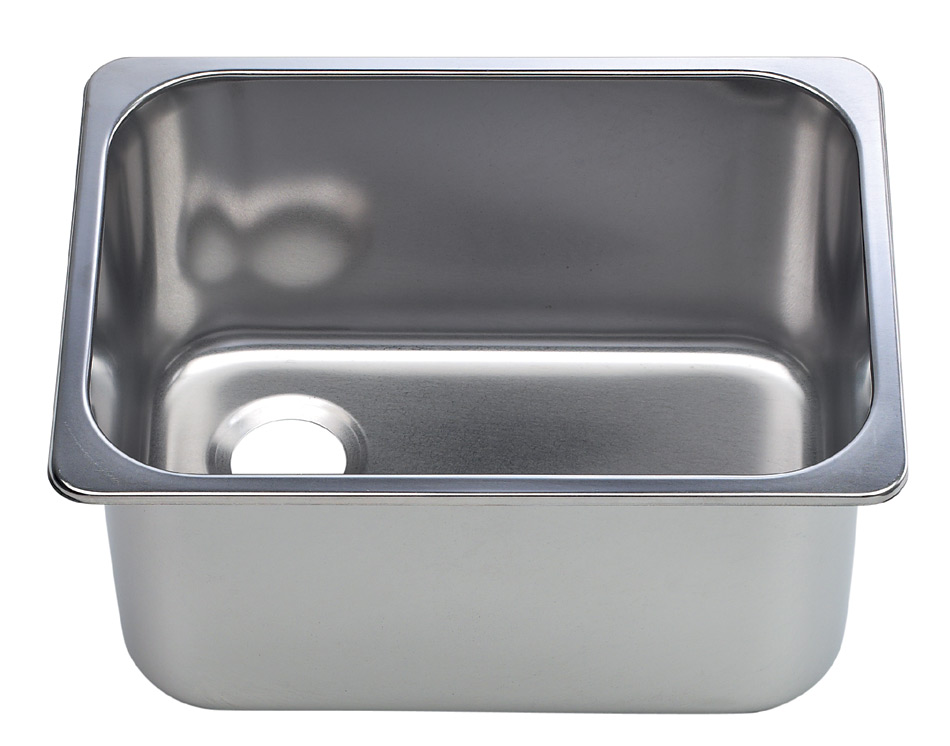 Code
N.
Code
Description
Color
Lenght
(mm)
Width
(mm)
Height
(mm)
Capacity
(l)
Weight
(g)
Material
Extra
Max Load
Q.tà vendita
Qty Master
Carton
H. box
W. box
L. box
CN Codes
(Intrastat)
Barcode
8824
50.10.30.4200.1800
Round sink to be set 420x180
STEEL
420
420
180
0.00
1100
Aisi304
bottom hole and overflow holes
0.00
1.00
0
0.00
0.00
0.00
73241000
8825
50.10.30.3800.1800
Round sink to be set 380x180
STEEL
380
380
180
0.00
2100
Aisi304
bottom hole and overflow holes
0.00
1.00
0
0.00
0.00
0.00
73241000
8826
50.10.30.3600.1800
Round sink to be set 360x180
STEEL
360
360
180
0.00
1700
Aisi304
bottom hole and overflow holes
0.00
1.00
0
0.00
0.00
0.00
73241000
8827
50.10.30.3000.1800
Round sink to be set 300x180
STEEL
300
300
180
0.00
1500
Aisi304
bottom hole and overflow holes
0.00
1.00
0
0.00
0.00
0.00
73241000
8828
50.10.30.2600.1800
Round sink to be set 260x180
STEEL
260
260
180
0.00
1100
Aisi304
bottom hole and overflow holes
0.00
1.00
0
0.00
0.00
0.00
73241000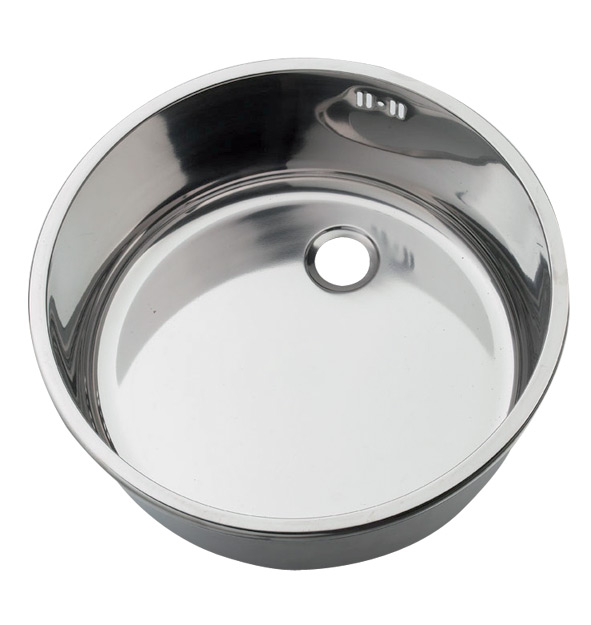 | Model | Description |
| --- | --- |
| 420×180 | bottom hole and overflow holes |
| 380×180 | bottom hole and overflow holes |
| 360×180 | bottom hole and overflow holes |
| 300×180 | bottom hole and overflow holes |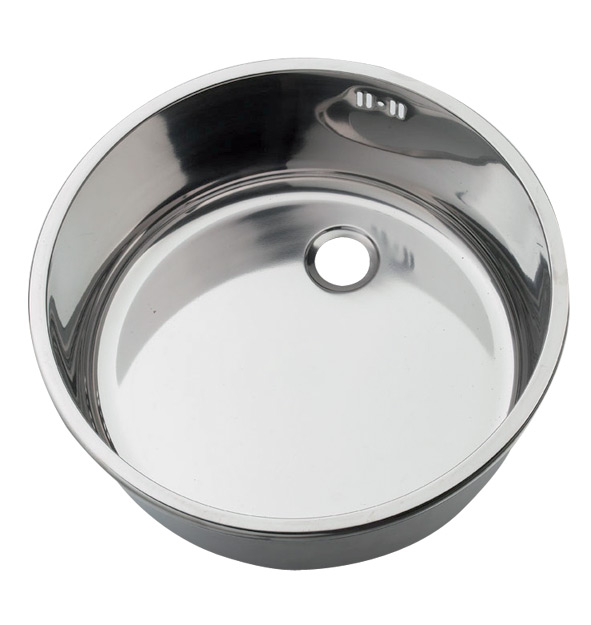 Model
Flexible polypropylene tube with overflow
Plastic fix siphon complete for sinks
Filter d.54 only for SST tube
SST tube 158 mm Ø 54 For basins H 180 mm
SST tube 188 mm Ø 54 For basins H 200 mm
SST tube 235 mm Ø 54 For basins H 250 mm
SST tube 270 mm Ø 54 For basins H 300 mm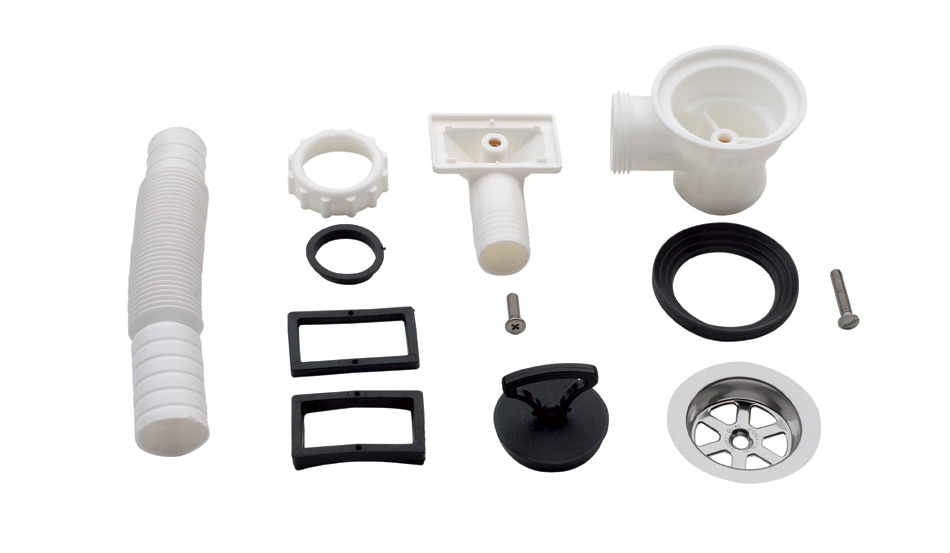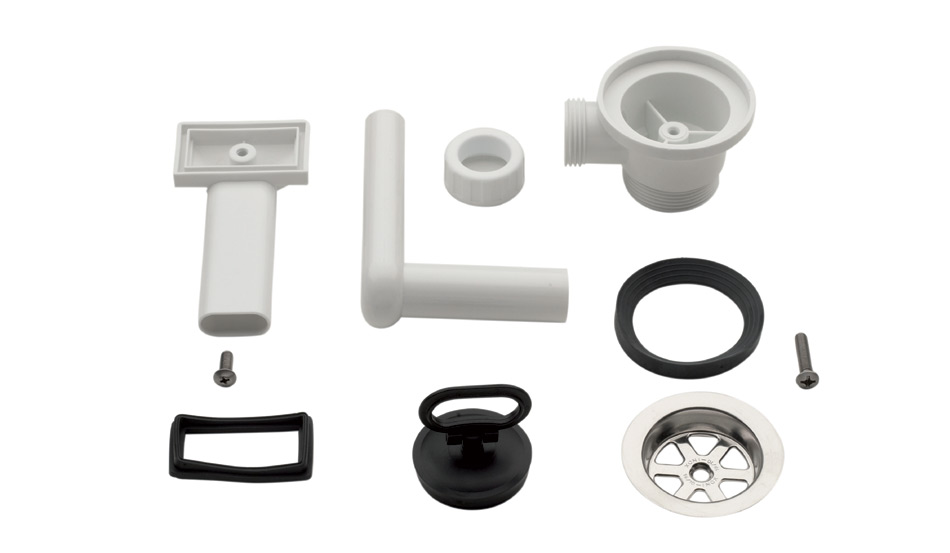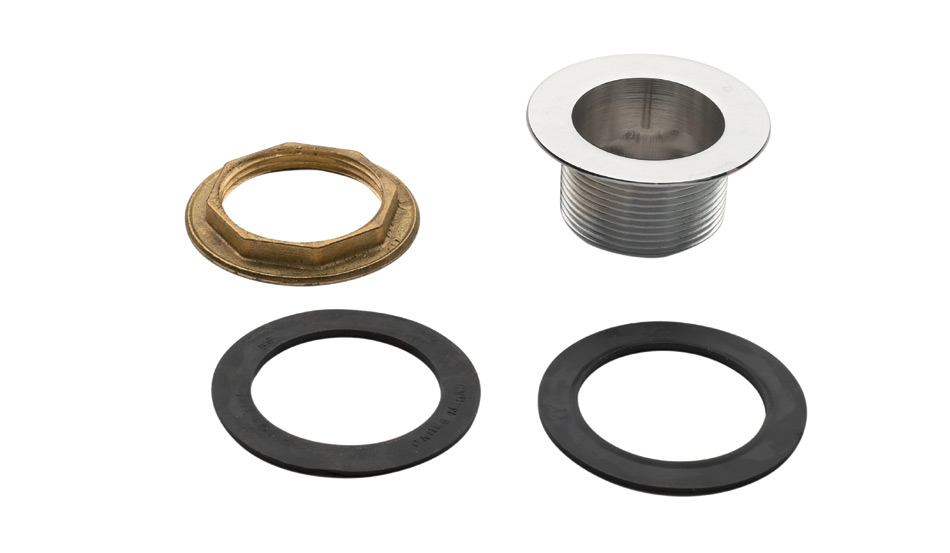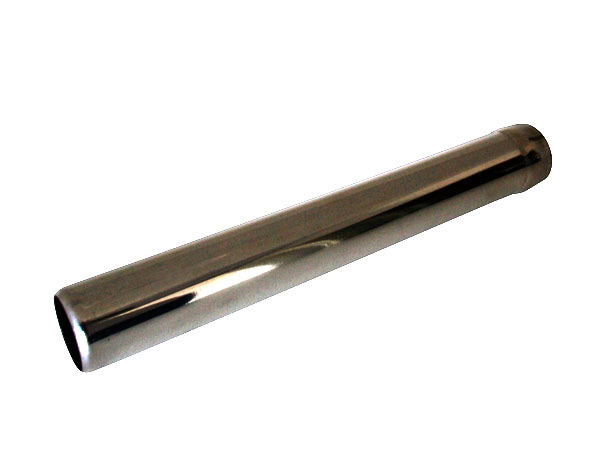 | Model | Description |
| --- | --- |
| 330x235x180 | Column sink with square basin |
| 330x330x200 | Column sink with square basin |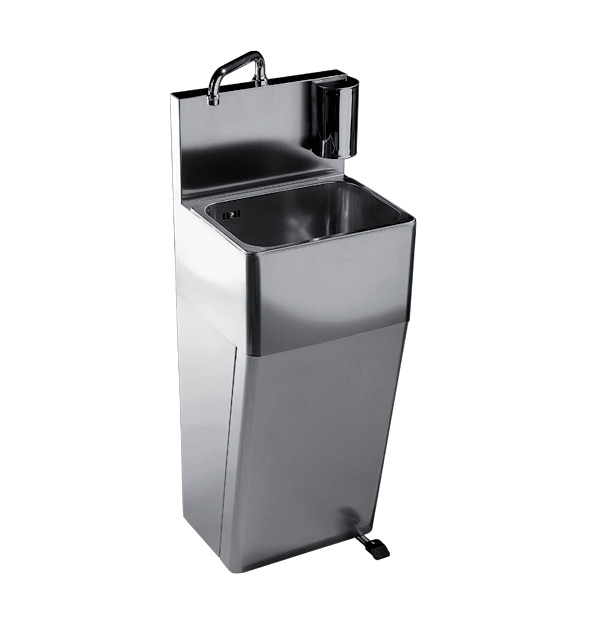 | Model | Description |
| --- | --- |
| 330x235x180 | Knee-deep sink with square basin |
| 330x330x200 | Knee-deep sink with square basin |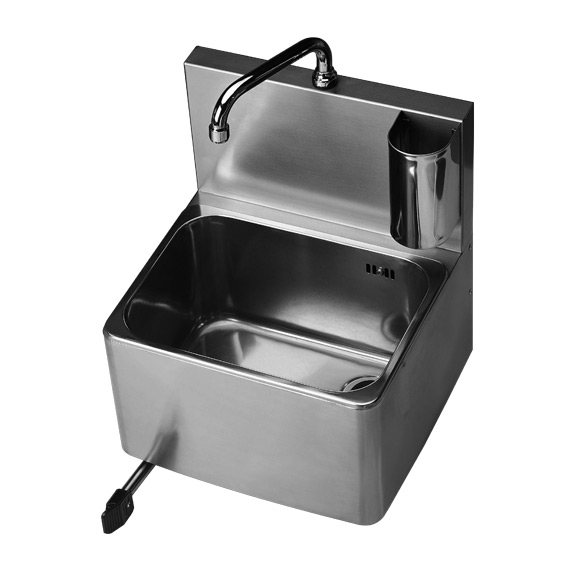 | Model | Description |
| --- | --- |
| d. 250×170 | Knee-deep sink with round basin |